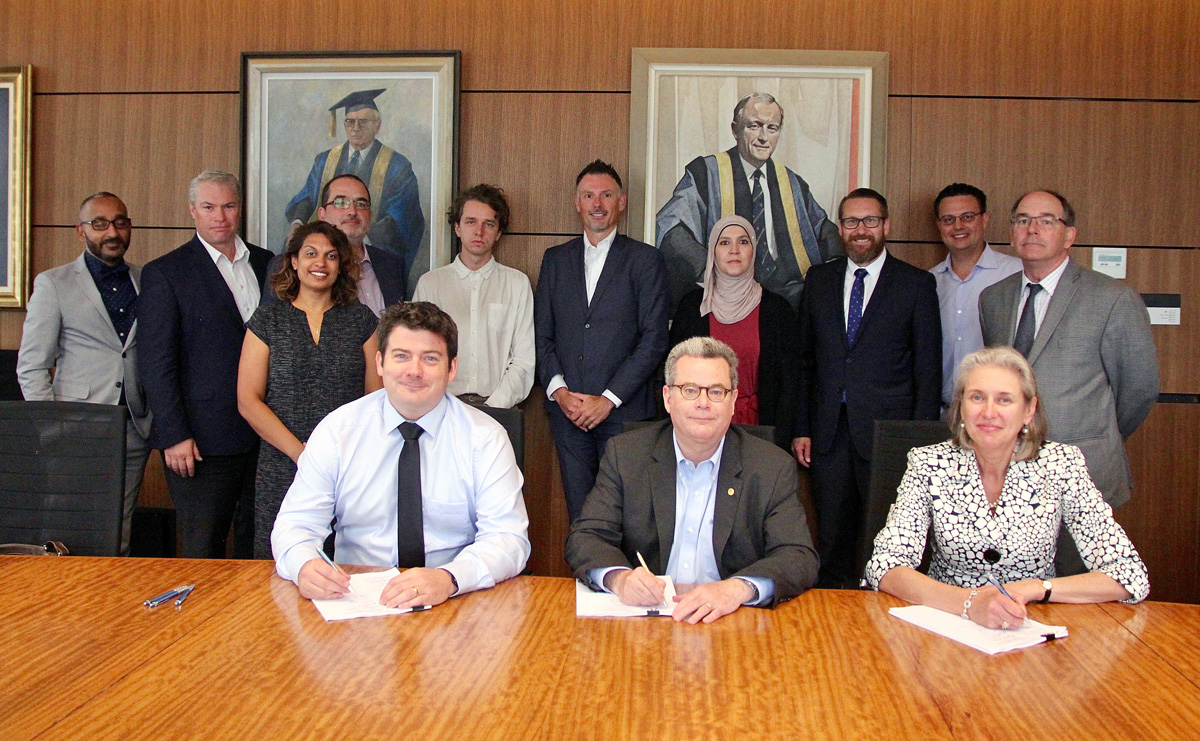 On Monday, June 18, McGill's research associates and research assistants, represented by the Association of McGill University Research Employees (AMURE) / Public Service Alliance of Canada (PSAC), signed a new collective agreement with the University.
Previously, research associates and research assistants were part of separate bargaining units whose collective agreements both expired in April 2016. They have since merged, and on May 30 the new union's members voted to ratify the terms of its first collective agreement, which will be in effect until May 30, 2021.
"Research associates and assistants play a critical role in the University's research mission and we're happy to have a very good agreement with them," said Provost Christopher Manfredi immediately after signing the agreement.
The Provost's sentiments were echoed by Sean Cory, AMURE president, who said AMURE's executive and membership is "happy with the agreement."