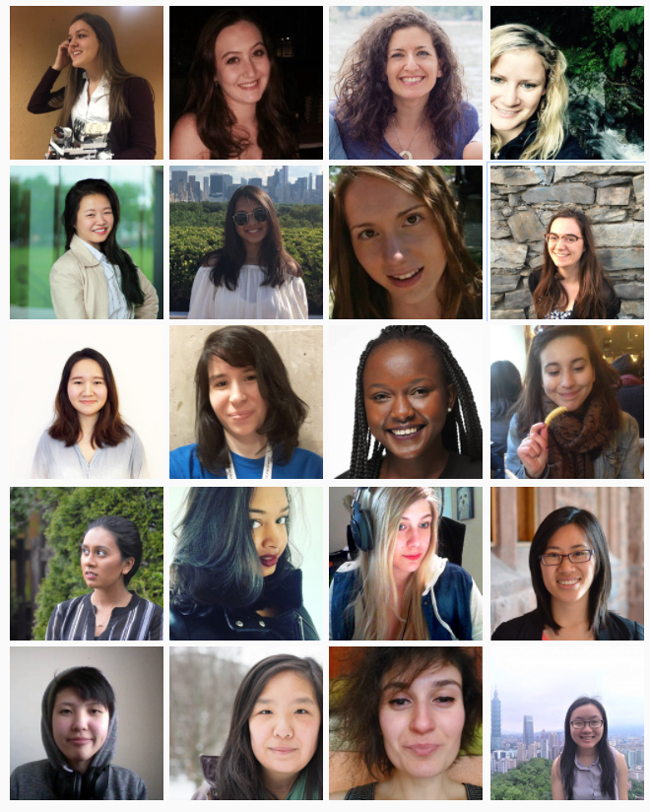 By McGill Reporter Staff
From June 5 – 30, 20 young and dynamic women will participate in McGill's first-ever AI for Social Good Summer Lab at McGill. Organized by McGill's Innovation Lab and the Reasoning and Learning Lab, along with other AI partners, the one-month Lab is designed to teach technical concepts in machine learning, in addition to digital product development and design.
The women-only Lab is a direct response to the lack of diversity in the field.
Angélique Mannella worked in the tech industry for more than 15 years, and founded a tech company. Mannella is Associate Vice-Principal (Innovation and Partnerships), Office of Innovation and Partnerships. "I have seen firsthand the major gender imbalance in tech," she says. "Given the excitement around AI in Canada right now, I see this point in time as the opportunity for Canada to not only be a leader in AI, but to be a leader in inclusion and diversity in the AI industry. The idea to pilot a Summer Lab for Women came up after a discussion of women in tech with Doina Precup, co-director of the Reasoning and Learning Lab."
The summer lab will provide participants with training in the latest machine learning technologies, as well as give them the opportunity to apply what they've learned to a social problem of their choice.
Computer science relies on data sets, and Artificial intelligence relies on especially massive data sets.
If the data sets required to teach computers to 'think for themselves' only reflect the interests and demographics of one group, say affluent white men, then the results are skewed.
When the data set doesn't include information about diverse groups, including women, and programmers are predominantly men, then you have what has been called the "white dude problem" in computer science. If un-diverse data goes in, then that's what comes out.
The Canadian group Ladies Learning Code, and U.S.-based initiatives Girls Who Code, along with others such as Chic Geek and Pixelles are some of the groups that have popped up to counter the male bias of work being done in computer science and especially in AI.
At McGill in Electrical and Computer Engineering, the number of female undergraduate students is somewhere between 15 – 18 per cent. According to the American Association of University Women, in 2013, 26 per cent of computer professionals were women. These are numbers that tomorrow's AI professionals want to see on the rise.
"AI is a brand new field, with huge potential for applications in the future, so the time to get involved is now," says McGill Physics and Computer Science student Juliette Lavoie who has signed up for the Lab. "It is also important for the field to diversify and include more women."
Aanika Rahman echoes that feeling. Rahman is studying Statistics and Computer Science at McGill and will also participate in the upcoming Lab. "It is a perfect time for [women] to get involved with AI because networks of people are forming and women need mentors and colleagues to move into a male dominated field," she says.
​