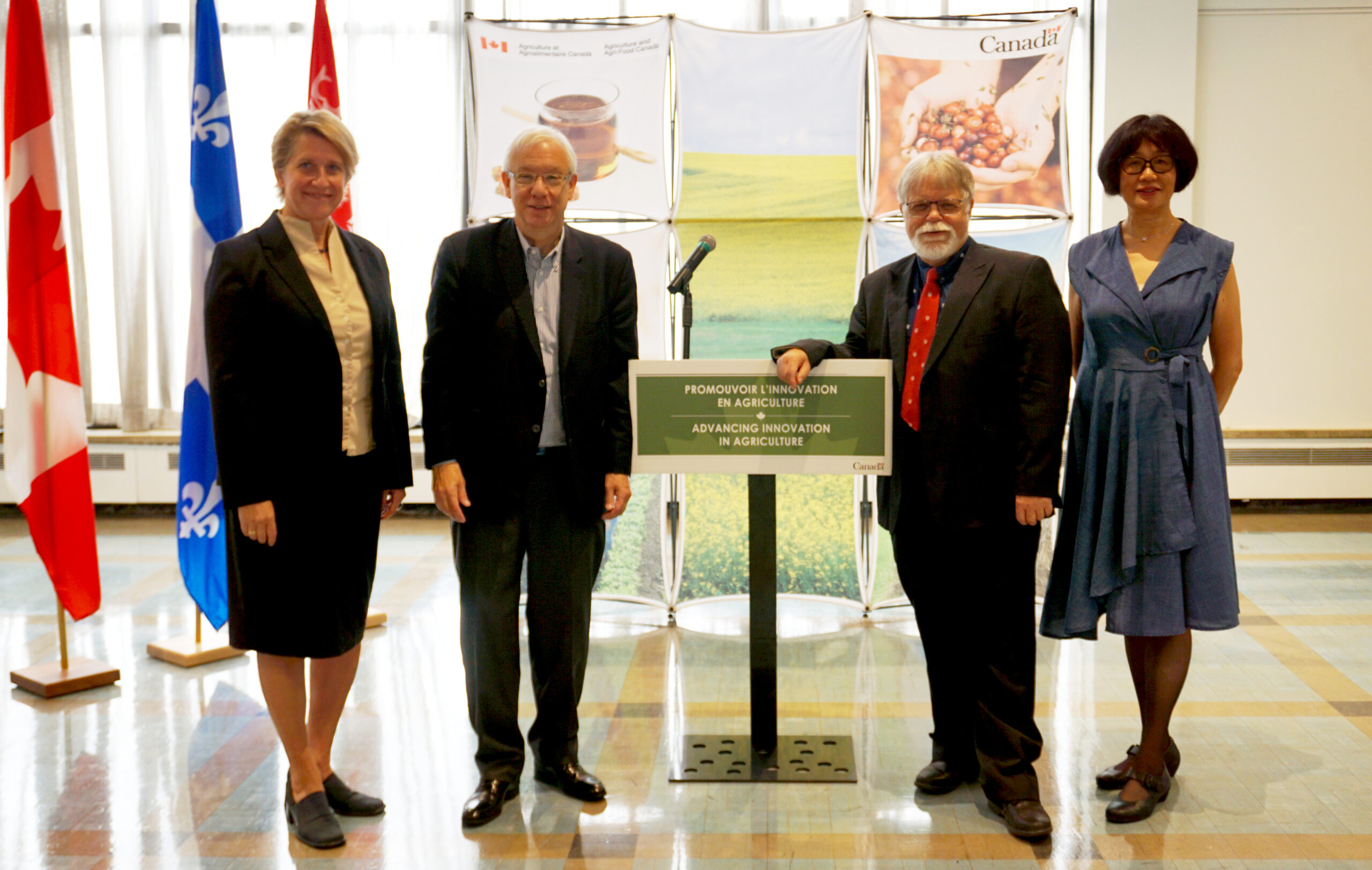 On August 30, Vice-Principal of Macdonald Campus and Dean of the Faculty of Agricultural and Environmental Sciences Anja Geitmann welcomed Member of Parliament for Lac-Saint-Louis Francis Scarpaleggia, on behalf of Minister of Agriculture and Agri-Food (AAFC) Lawrence MacAulay, to the Macdonald Campus. In the presence of industry partners AgroWorld and other invited guests, Scarpaleggia announced AAFC's $5.3 million investment in BioFuelNet Canada as part of the Agri-Science Program.
Established at McGill in 2012 by Distinguished James McGill Professor in the Department of Plant Science and founder of Biomass Canada Donald Smith, BioFuelNet, through the Biomass Cluster, unites multi-disciplinary experts from academia, government, industry, and investment to address the challenges impeding the growth of effective biomass utilization to manage greenhouse gas levels through production of biofuels and/or incorporation into soil organic matter. Research focuses heavily on the application of innovative technologies to biomass – renewable organic material from crop plants – to generate biofuels with the potential to reduce greenhouse gas emissions, supply carbon for sequestration into soils, and enhance environmental sustainability.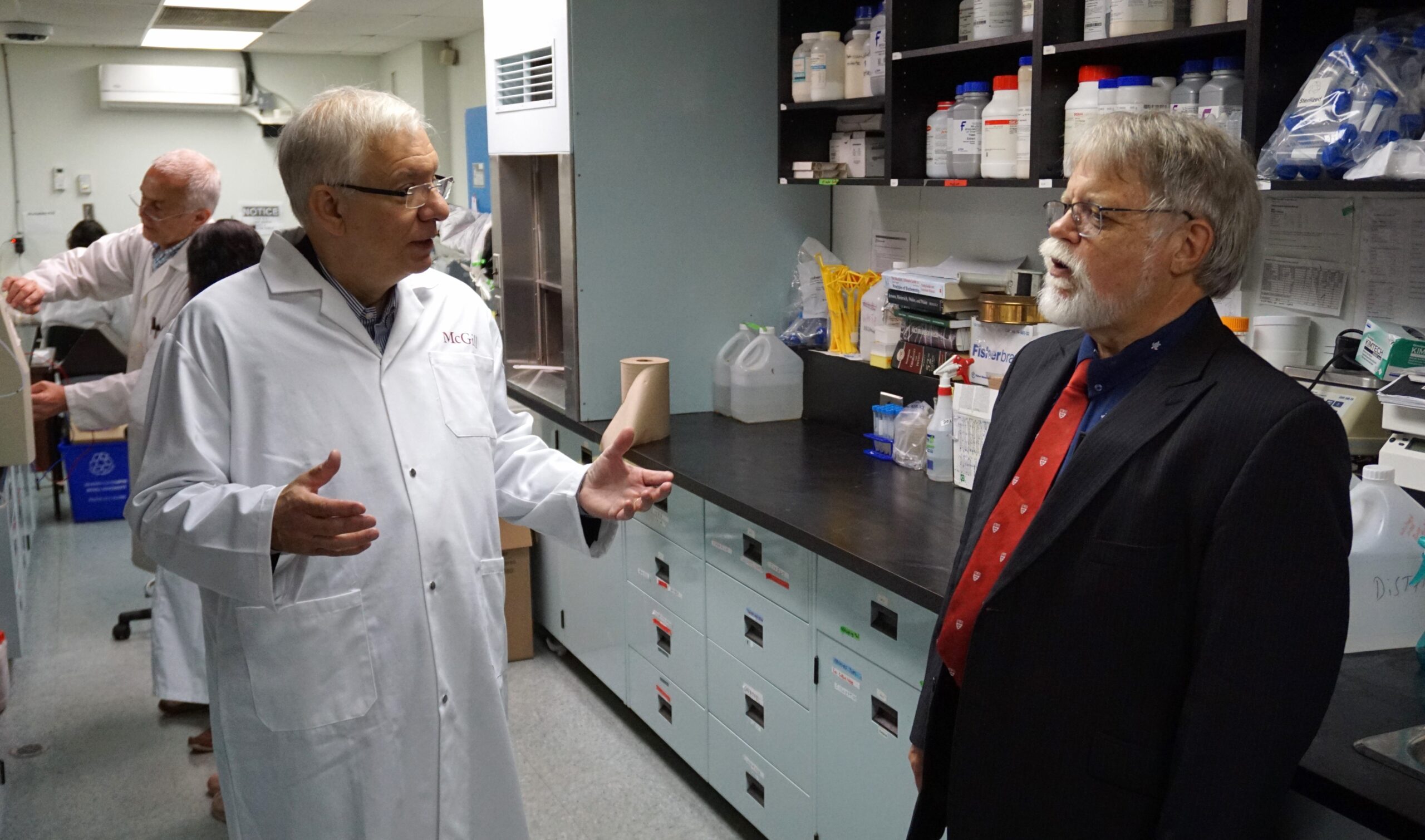 "The agricultural sector, as one of the principal sources of biomass, plays a vital role in Canada's drive to develop its bioeconomy and decrease the carbon footprint of the energy and materials we use and export," explained Smith. "Through BioFuelNet, we are collectively working to catalyze a green revolution for agricultural biomass, one that will provide additional income for Canadian farmers, through biomass crops, use of some food crop residues, and agricultural food waste."
Scarpaleggia expressed the benefits of the sustainable Canadian Agricultural Partnership (CAP) between the federal, provincial, and territorial governments announced last spring that has made the funding possible. The partnership, which includes $500 million in new funds – a 25 per cent increase in cost-shared funding – focuses on five key priority areas: building sector capacity, growth, and competitiveness; climate change and environment; science, research, and innovation; market development and trade; resiliency and public trust.
"Over the next five years the CAP will drive $3.5 billion in investments," said Scarpaleggia. "This new policy framework will help position Canada for continued success as a global leader in sustainable agriculture economically, socially, and environmentally. The sustainable capital program is truly forward looking at support sustainable farming for decades."
To date, federal support for BioFuelNet has helped make possible 38 new products or innovations, five new companies, and has provided training to 713 new Canadian researchers.
Learn more about BioFuelNet.