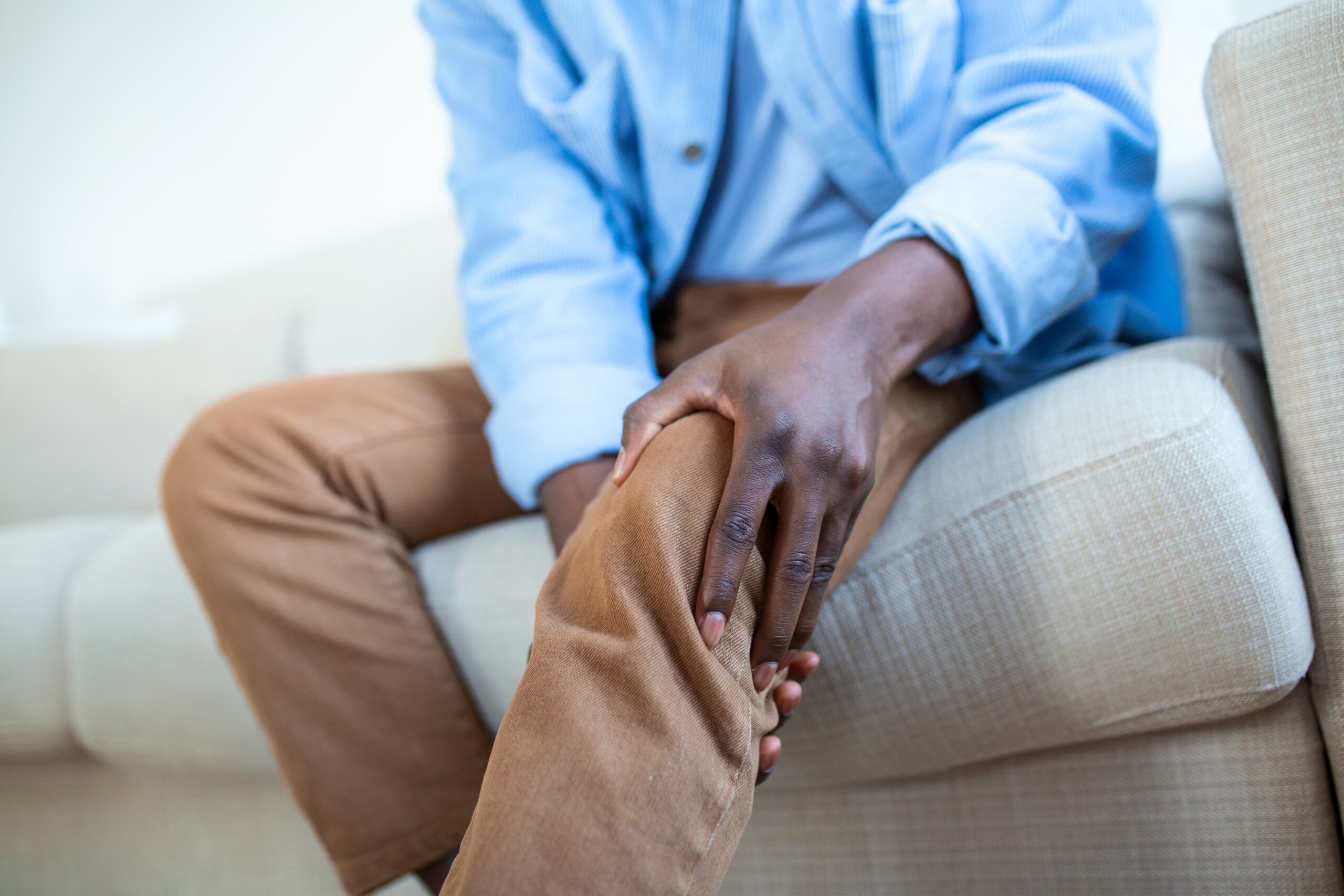 La version française suit
Chronic pain is a complex condition that affects millions of individuals worldwide and understanding its causes and predicting its trajectory remains difficult. However, findings from a recent McGill-led study published in Nature Medicine could improve the understanding and management of chronic pain. The researchers developed a model that can predict one's likelihood of developing chronic pain as well as the severity and spread of that pain. The study also identified several key risk factors associated with increased chronic pain, including sleeplessness, feelings of distress, fatigue, stressful life events, and a body mass index (BMI) above 30.
Using data from the UK Biobank, researchers found that pain tends to spread from one area of the body to another. They developed a model that can predict the number of different pain sites a person may have. With the help of machine-learning, this risk score can distinguish long-lasting pain and predict whether someone will develop widespread chronic pain, how the pain will spread across their body, and whether the pain will be severe.
The implications of this study are far-reaching. "By identifying common biopsychosocial factors associated with chronic pain, healthcare professionals could better personalize treatment plans and improve patient outcomes," says Etienne Vachon-Presseau, PhD, Assistant Professor in the Faculty of Dental Medicine and Oral Health Sciences and co-author of the study.
Un nouveau modèle pour déceler et prédire les douleurs chroniques
La douleur chronique est une pathologie complexe qui touche des millions de personnes aux quatre coins du monde et il demeure difficile de comprendre ses causes et son évolution. Toutefois, les découvertes d'une récente étude de l'Université McGill publiée dans la revue Nature Medicine pourraient nous aider à mieux comprendre et à gérer la douleur chronique. Les scientifiques ont mis au point un modèle permettant de prédire la probabilité de développer des douleurs chroniques, ainsi que la gravité et l'étendue de ces douleurs. L'étude a aussi relevé plusieurs facteurs de risque clés associés à des douleurs chroniques accrues. Parmi ces facteurs figurent l'insomnie, les sentiments de détresse, la fatigue, les événements stressants et un indice de masse corporelle (IMC) supérieur à 30.
C'est en ayant recours à des données de la biobanque du Royaume-Uni que les scientifiques ont découvert que la douleur a tendance à se propager d'une région du corps à une autre. L'équipe de recherche a mis au point un modèle pouvant prédire le nombre d'endroits douloureux sur le corps d'une personne. Grâce à l'apprentissage automatique, l'indice de risque peut permettre de discerner les douleurs persistantes et prédire la probabilité de développer des douleurs chroniques généralisées, la répartition de la douleur sur l'ensemble du corps et la gravité de la douleur.
Les conclusions de l'étude sont ambitieuses. « En déterminant les principaux facteurs biopsychosociaux associés aux douleurs chroniques, les professionnel(le)s de la santé pourraient mieux personnaliser les plans de traitement et améliorer les résultats pour les patient(e)s », soutient Etienne Vachon-Presseau, professeur adjoint à la Faculté de médecine dentaire et des sciences de la santé buccodentaire et coauteur de l'étude.
L'article « A prognostic risk score for development and spread of chronic pain » par Christophe Tanguay-Sabourin, Etienne Vachon-Presseau et coll., a été publié dans Nature Medicine.