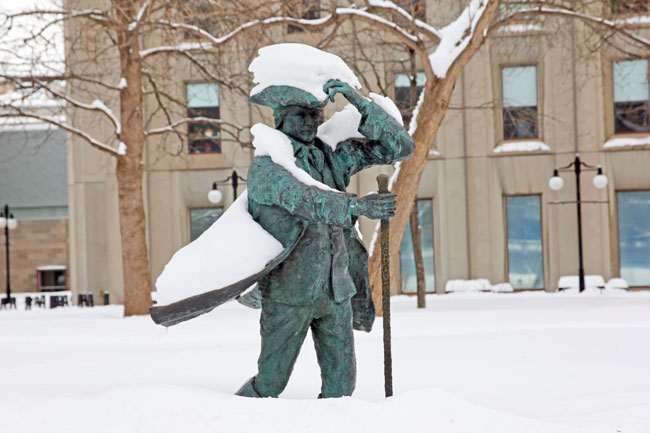 Following the biggest snowstorm of the season, McGill has cancelled classes at both its downtown and Macdonald campuses for today, Wednesday, February 13. The University will remain open, but staff are being urged to make safety their priority when trying to get to work. As well, the Macdonald campus shuttle bus is running, but users are being told to expect delays due to road conditions.
The major storm, which started early Tuesday evening, is expected to bring up some 40 centimetres of snow to Montreal by Wednesday evening. As of this 8 a.m. this morning, Environment Canada reported that the Montreal region has been covered with 38 centimetres.
As a result, many schoolboards, private schools, CEGEPs, Universities and daycares on the Island have been closed.