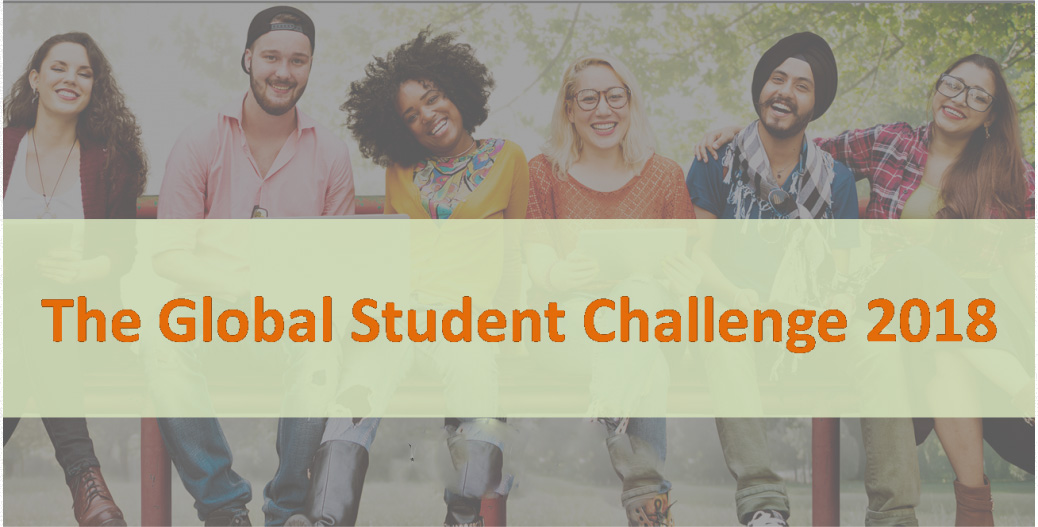 A team of four McGill students took first place and a €10,000 cash prize at the final of the Global Student Challenge in Zwolle, the Netherlands, recently. Established in 2013, the Global Student Challenge allows students to apply what they have learned in the classroom to the corporate sector, specifically in product development in the area of supply chain finance.
As part of the Challenge, teams of four must take control of a virtual business that is floundering and, by taking strategic and tactical decisions, make the company profitable again. The business simulation is used internationally by the world's leading companies to train personnel in the complexities of supply chain management. The Challenge allows students to bridge theory and practical application in a real-life, volatile market environment.
McGill team members Nasim Changizi, Nasim Darabi, Shahryar Ebrahimi and Ahmad Kianimoghadam are all students in the School of Continuing Studies' Diploma in Supply Chain and Operations Management program. "Ahmad, Nasim D., Nasim C. and Shahryar worked extremely hard at all stages of this competition and fully deserved this win," said Nicolai Rassolov, a lecturer in the Supply Chain and Operations Management programs.
The team won first place in the North American competition and advanced to the world final of the international competition, where they bested 27 other finalists. In all, the team out-performed more than 20,000 students representing 1,200 universities and over 100 countries during the different stages of the Global Student Challenge 2018.
"The teachers did an amazing job in preparing students for the key elements of supply chain management, and the School's administration strongly supported our students in all initiatives of participation in different student case competitions," said Rassolov. "We've proven the world-class standards of our program and the high quality of our students. Our students, teachers and the School are proud to be ranked number one in the world of supply chain management and supply chain finance."