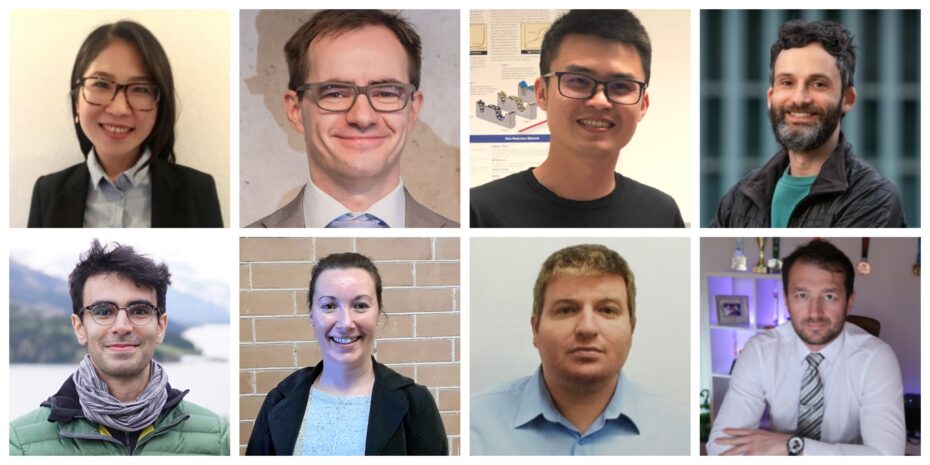 In Quebec, over 6,000 new cases of breast cancer are diagnosed and approximately 1,350 women die from the disease each year. Today, a research project led by Assistant Professor Guojun Chen (Department of Biomedical Engineering) received $429,816 through the Canada Foundation for Innovation (CFI) John R. Evans Leaders Fund (JELF) and the Government of Quebec to develop more effective treatments for triple negative breast cancer (TNBC). Among all types of breast cancer, TNBC is more aggressive, and the prognoses are poor due to the lack of effective clinical treatment options.
Parliamentary Secretary Andy Fillmore made the announcement in Ottawa of CFI JELF funding valued at more than $30 million for 136 research infrastructure projects at 31 universities across Canada. Eight McGill research projects are beneficiaries for a total investment of $1,572 397. The Ministry of Education and Higher Education or the Ministry of Health and Social Services of the Government of Quebec makes matching investments in each of the McGill-led projects. Thanks to these matching funds, the total investment in research infrastructure at McGill will top $3.1 million.
"Investments in research infrastructure are investments in McGill's research excellence," said Martha Crago, Vice-Principal, Research and Innovation. "The funding announced today by the Governments of Canada and Quebec supports a diverse set of research programs that will reap benefits for Canada's healthcare systems and the environment, and push the envelope in AI, genomics, and super-computing."
The grants provided to institutions through the John. R. Evans Leaders Fund enable the retention and recruitment of leading researchers and support their innovative work by providing critical research infrastructure. With the funding invested today, Chen's Biomaterials and Device Engineering Laboratory will invest in essential equipment for plasma generation, chemical synthesis, cell cultures, and protein and nucleic acid analysis.  "With this investment, McGill University will, for the first time, leverage the synergy between cold atmospheric plasma therapy and cancer immunotherapy for TNBC treatment," said Chen. "The infrastructure will enable researchers to combine biomaterials engineering, medical device engineering and immunoengineering technologies to pursue innovative and translational research for breast cancer treatment."
For Assistant Professor Djordje Romanic of the Department of Atmospheric and Oceanic Sciences, the funds will support the purchasing of a remote sensing instrument on McGill's downtown campus to conduct research on the urban boundary-layer (UBL), which is the lowest part of the atmosphere. More research is needed on the complex dynamics and thermodynamic interactions between the UBL and the microclimate created by cities. The new instrument, called Lidar (Light Detection and Ranging Wind Profiler), will record wind and turbulence at different elevations above downtown Montreal. Lidar will give Romanic's research team important information about UBL wind profile, UBL evolution, pollutant dispersion, urban thunderstorm winds, wind engineering, urban wind energy, and will inform research on improved sustainability and resilience measures for Canadian cities in adapting to climate change.
Assistant Professor (Natural Resource Sciences) and Director of the Lyman Entomological Museum Jessica Gillung is the recipient of a CFI JELF grant to better understand the evolutionary ecology and drivers of diversification of parasitoid insects. A parasitoid insect develops in or on the body of a single host individual, eventually killing that host. There are an estimated 200,000 known species of parasitoid insects, and they comprise about a fifth of the total insect diversity. To explore their diversity and evolution, Gillung's research program will analyze parasitoidy through museomics –  the genomic study of organisms that are found in museum collections – and high-throughput sequencing. The funds will be directed to purchasing essential equipment and systems for the study, such as a DNA acquisition module. "I hope that the results of this research program will inform scientists and the public on the ecological and economic importance to of the ecosystem services delivered by these organisms," said Gillung.
List of CFI JELF projects funded in this round: