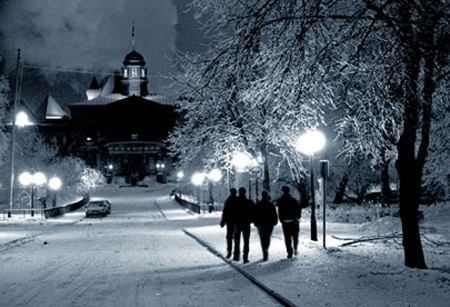 With Quebec in the grip of an extreme cold snap period, Hydro-Québec has reported the utility is expecting to set records for electricity consumption during the period from Jan. 21 to Jan. 24.
The Quebec Ministry for Higher Education, Research, Science, and Technology has asked organizations like McGill to reduce their consumption of electricity as much as possible, especially during peak hours between 4 p.m. and 8 p.m. in the evening and 6 a.m. and 9 a.m. in the morning.
This will help avoid putting an excessive load on the power grid.
The most effective ways to reduce consumption at home and at McGill are as follows:
– Turn off individual space heaters.
– Turn off computers and screens before leaving the office at night.
– Turn off lighting in offices and meeting rooms (when not in use).
– Lower the thermostat temperature by a degree centigrade or two in all rooms, especially those that are unused.
– Postpone using major appliances (especially dryers and dishwashers) by a few hours.
– Limit the use of hot water as much as possible.