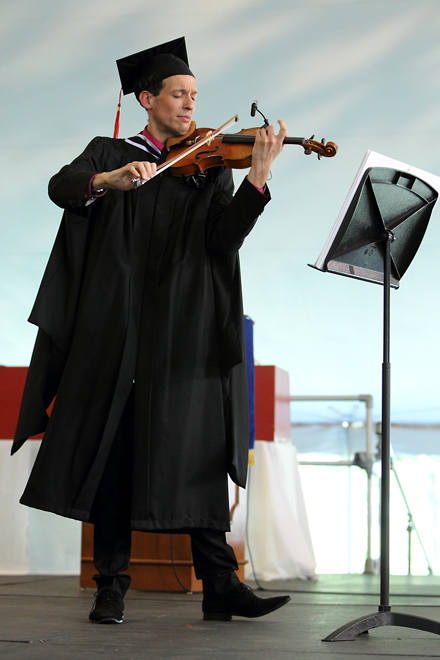 By the time the last flying mortarboard landed back on earth and the final skirl of the bagpipe faded into the distance, more that 7,300 graduating students had accepted their degrees during this year's Spring Convocation ceremonies from May 27 to June 3.
In addition to the awarding of degrees to students and teaching awards to some of the University's exceptional faculty, McGill confered honorary degrees upon 11 exceptional individuals, including a world-renowned singer and humanitarian, a Nobel Prize-winning AIDS researcher, a best-selling essayist, a leading philosopher, and business innovators and leaders.
Finally, these ceremonies marked the last for Heather Munroe-Blum as Principal and Vice-Rector of the University, who will step down on June 30 after more than a decade at the helm of McGill.
The following is a selection of pictures from Spring Convocation 2013.