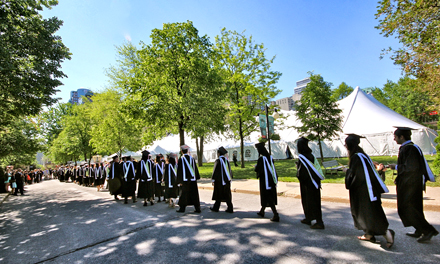 Some graduating Science students make their way to their Convocation ceremony earlier today. McGill held three ceremonies (two Science and Continuing Studies) on Monday, the first of six consecutive Convocation days.
For the full schedule of 2013 Spring Convocation ceremonies, click here.
To watch a live webcast of Convocation, click here.
For more Convocation coverage, including a gallery of photos, pick up a copy of the McGill Reporter's special Convocation issue, on newsstands Thursday, May 30.