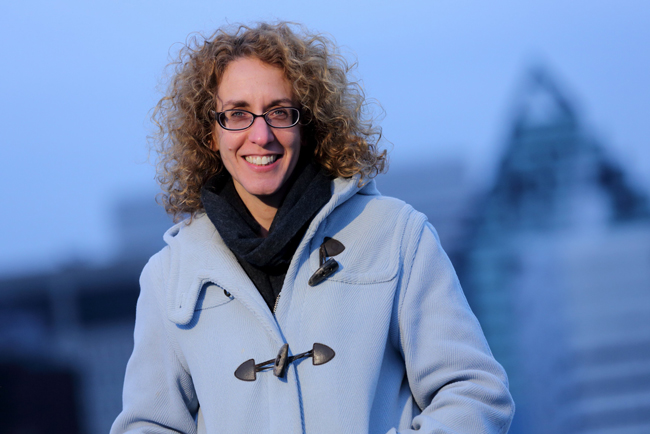 Victoria Kaspi, physics professor and Director of the McGill Space Institute, has won the 2021 Shaw Prize in Astronomy, splitting the honour with Chryssa Kouveliotou, chair of the Department of Physics at George Washington University. In the Shaw Prize Foundation's press release, Kaspi and Kouveliotou were commended "for their contributions to our understanding of magnetars, a class of highly magnetized neutron stars that are linked to a wide range of spectacular, transient astrophysical phenomena."
In announcing the winners, the selection committee praised the two astrophysicists for developing new and precise observational techniques and establishing magnetars as a new and important class of astrophysical objects.
New golden age of astronomy
The Foundation website noted that "astronomy has experienced tremendous growth and development during the past 50 years as the entire electromagnetic spectrum from radio waves to gamma rays was opened to investigation. Remarkable progress has been achieved in our understanding of the origin and evolution of the universe; the structure and dynamics of galaxies; the birth, life, and death of stars and stellar systems; and the formation and ubiquity of planetary systems. The names of exotic objects such as supernovae, quasars, pulsars, and black holes have entered the public lexicon, and have captured the imagination of people, young and old, all over the world.
"A new golden age of astronomy can be expected in the 21st century."
"Victoria Kaspi showed that a second class of rare X-ray emitting pulsars…were also magnetars," said the Foundation's press release. "Kaspi took the techniques used by radio astronomers to maintain phase coherence in pulsar timing and adapted them to work in the much more challenging X-ray domain. This allowed her to make extremely accurate timing measurements of X-ray pulsars… [She] has also made fundamental contributions to the characterization of magnetars as a population… Her work has cemented the recognition of magnetars as a distinct source class. Today, magnetars are routinely invoked to explain the physics underlying a diverse range of astrophysical transients including γ-ray bursts, superluminous supernovae and nascent neutron stars."
The Shaw Prize in Astronomy was one of five awards announced by the Foundation on June 1. The Hong Kong-based Shaw Prize Foundation honours five scientists worldwide who have made outstanding achievements in three categories; astronomy, life science and medicine and mathematical sciences. The prize salutes researchers who achieved "significant breakthroughs in academic and scientific research or applications, and whose work has resulted in a positive and profound impact on mankind."
Each prize bears a monetary award of $1.2 million U.S.