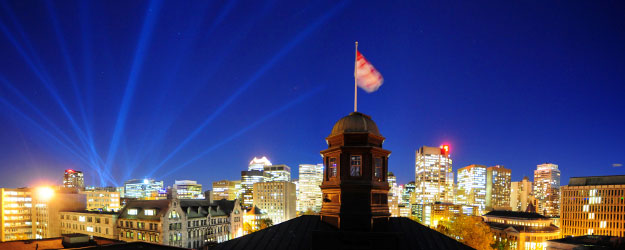 The excellent quality of education at McGill was highlighted in the most recent World University Rankings 2024 results by subject, released earlier today by Times Higher Education (THE).
McGill sits in the top 50 worldwide in seven of the 11 subjects measured in the rankings. This includes a trio of top 30 subjects: Clinical and Health (26th), Psychology (28th), and Law (29th). Other top 50 subjects include Social Sciences (38th), Education (43rd), Life Sciences (44th), and Arts and Humanities (48th).
In Canada, McGill ranked in the top five in all subjects, including second in Arts and Humanities, Clinical and Health, and Law. The University ranked third in Education, Life Sciences, Physical Sciences, Psychology, and Social Sciences.
THE's subject rankings analyze 11 disciplines across five performance indicators: Teaching (the learning environment); Research environment (volume, income and reputation); Research quality; International outlook (staff, students and research); and Industry (knowledge transfer).
World University Rankings 2024 results by subject: McGill results
Arts and humanities (48th out of 691 universities; 2nd in Canada)
Business and economics (89th out of 909 universities; 5th in Canada)
Clinical and health (26th out of 1,059 universities; 2nd in Canada)
Computer science (75th out of 1,027 universities; 5th in Canada)
Education (43rd out of 703 universities; 3rd in Canada)
Engineering (71st out of 1,374 universities; 4th in Canada)
Law (29th out of 329 universities; 2nd in Canada)
Life sciences (44th out of 1,059 universities; 3rd in Canada)
Physical sciences (72nd out of 1,370 universities; 3rd in Canada)
Psychology (28th out of 600 universities; 3rd in Canada)
Social sciences (38th out of 997 universities; 3rd in Canada)
Consult the full World University Rankings 2024 by subject