On Oct. 11, Dr. Rémi Quirion, Quebec's first Chief Scientist and Professor in the Department of Psychiatry at McGill (currently on leave) was announced as one of six new laureates for induction into the Canadian Medical Hall of Fame (CMHF). Joining Dr. Quirion as part of the CMHF Class of 2019 are the late Dr. G. Brock Chisholm, Dr. Naranjan S. Dhalla, Dr. James A. Dosman, Dr. Jacalyn Duffin and Dr. Connie J. Eaves.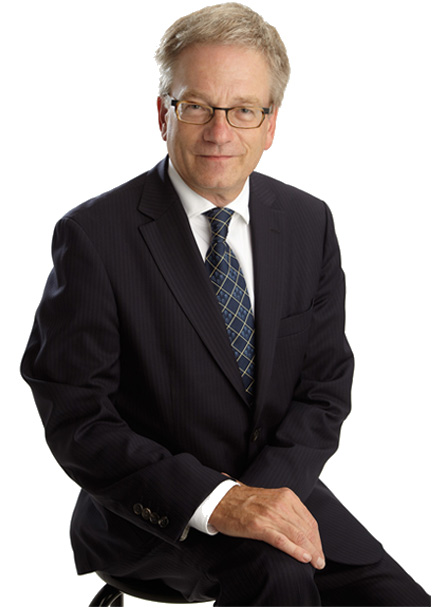 "The Canadian Medical Hall of Fame is proud to welcome these six individuals whose outstanding contributions to health have made Canada, and the world, a better place," said Dr. Bryce Taylor, Chair of the CMHF. "Their impact is well documented and they have earned their place alongside our 131 Laureates."
Leaders in their field
Canadian Medical Hall of Fame laureates are individuals whose contributions to medicine and the health sciences have led to extraordinary improvements in human health. Their work may be a single meritorious contribution or a lifetime of superior accomplishments. Pioneers in their field, they are role models for Canadians and an inspiration to our youth to pursue careers in the health sciences.
The new inductees will be celebrated at a ceremony at McGill on May 2, 2019.
"On behalf of McGill University, our very warm congratulations to this year's laureates, who are richly deserving of this recognition," said Dr. David Eidelman, Vice-Principal (Health Affairs) and Dean of the Faculty of Medicine at McGill. "As host of the 2019 Induction Ceremony, we are proud and delighted to welcome this year's honorees and other members of Canada's medical community to Montréal, Quebec, where we may pay homage to the tremendous impact these six individuals have had on human health."
Pivotal role in advancing knowledge in neuroscience
One of the world's most frequently cited neuroscientists, Dr. Quirion is recognized for his pivotal role in advancing our knowledge in neuroscience and mental health. Dr. Quirion began his career with a PhD in Pharmacology at the University of Sherbrooke. He then pursued postdoctoral training at the National Institute of Mental Health in Bethesda, MD before moving to McGill.
Under Dr. Quirion's leadership, the Douglas Hospital Research Centre (DHRC) earned international recognition for research on Alzheimer's disease and neuropeptide physiology as it relates to mental disorders. His work at DHRC helped to elucidate the roles of the cholinergic system in Alzheimer's disease, the neuropeptide Y in depression and memory, and the calcitonin gene-related peptide (CGRP) in pain and opiate tolerance.
In 2011, Dr. Quirion was named Quebec's first Chief Scientist by the government of Quebec. As Chief Scientist, Dr. Quirion chairs the boards of the three Quebec Research Funds and advises the Minister of Economic, Science and Innovation on research and scientific development issues. He is the representative of scientific research to the public of Quebec, and of Quebec to the world.