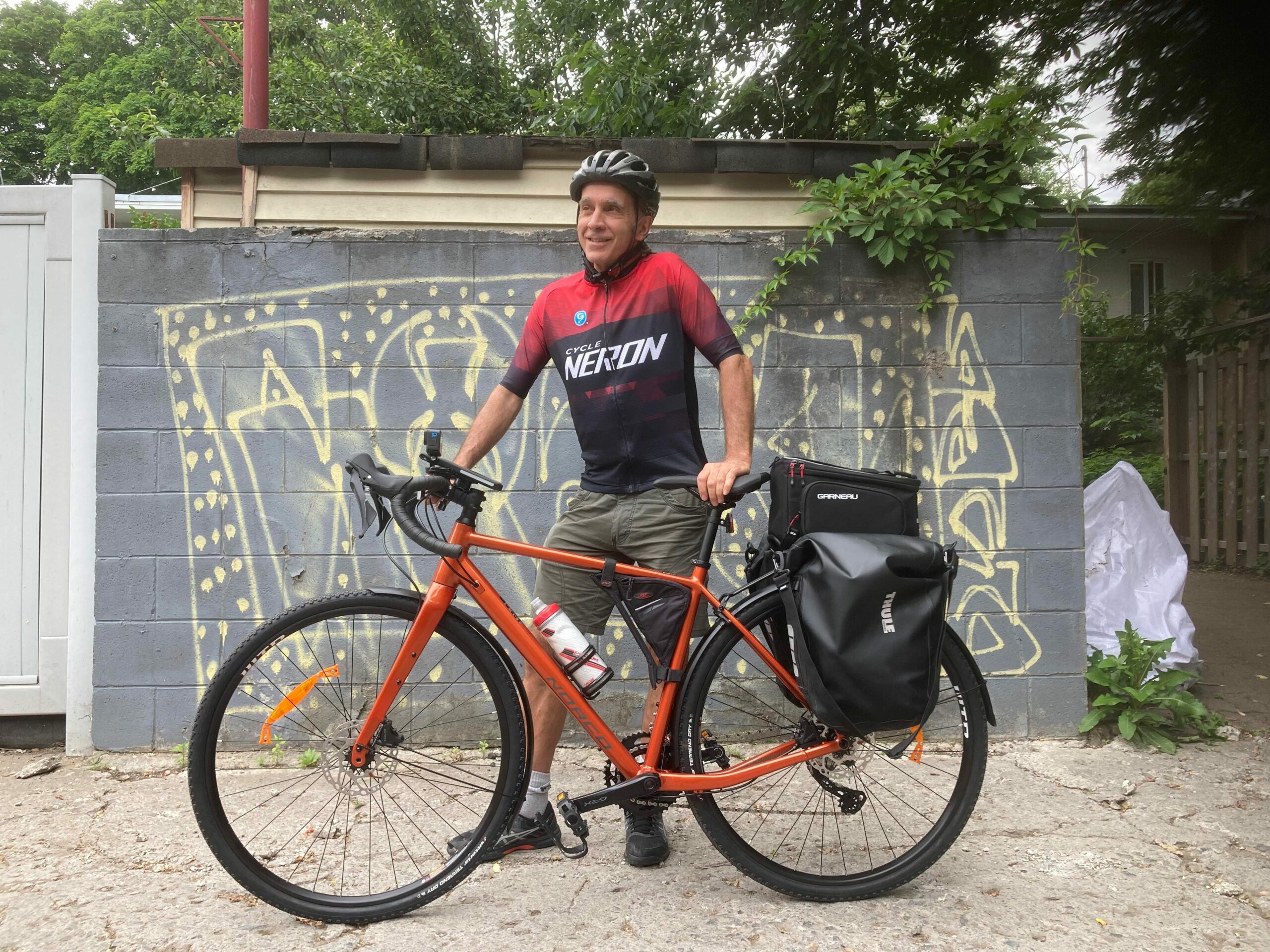 Larry Lessard says he has two passions in life – cycling and recycling. For the next year, the mechanical engineering professor will be using both to fuel a trip of a lifetime.
Lessard is just days away from a cycling tour that will take him around the world. Starting in Paris, France on July 1, Lessard will ride for a year or more, rolling into Montreal sometime next summer. By trip's end, Lessard will have covered over 20,000 kilometres and traversed 28 countries through three continents.
But the journey is much more than one man's personal challenge. An expert in recycling and reusing advanced materials, Lessard will be bringing his research – and his environmental message – to universities and companies around the world.
"As I get closer to retirement I want to do my part to help heal the planet," says the 62-year-old Lessard, who has taken a sabbatical year for the project. "I think about my children and my future grandchildren. We're not doing great things to the planet. This is my small way of giving back."
Focus on recycling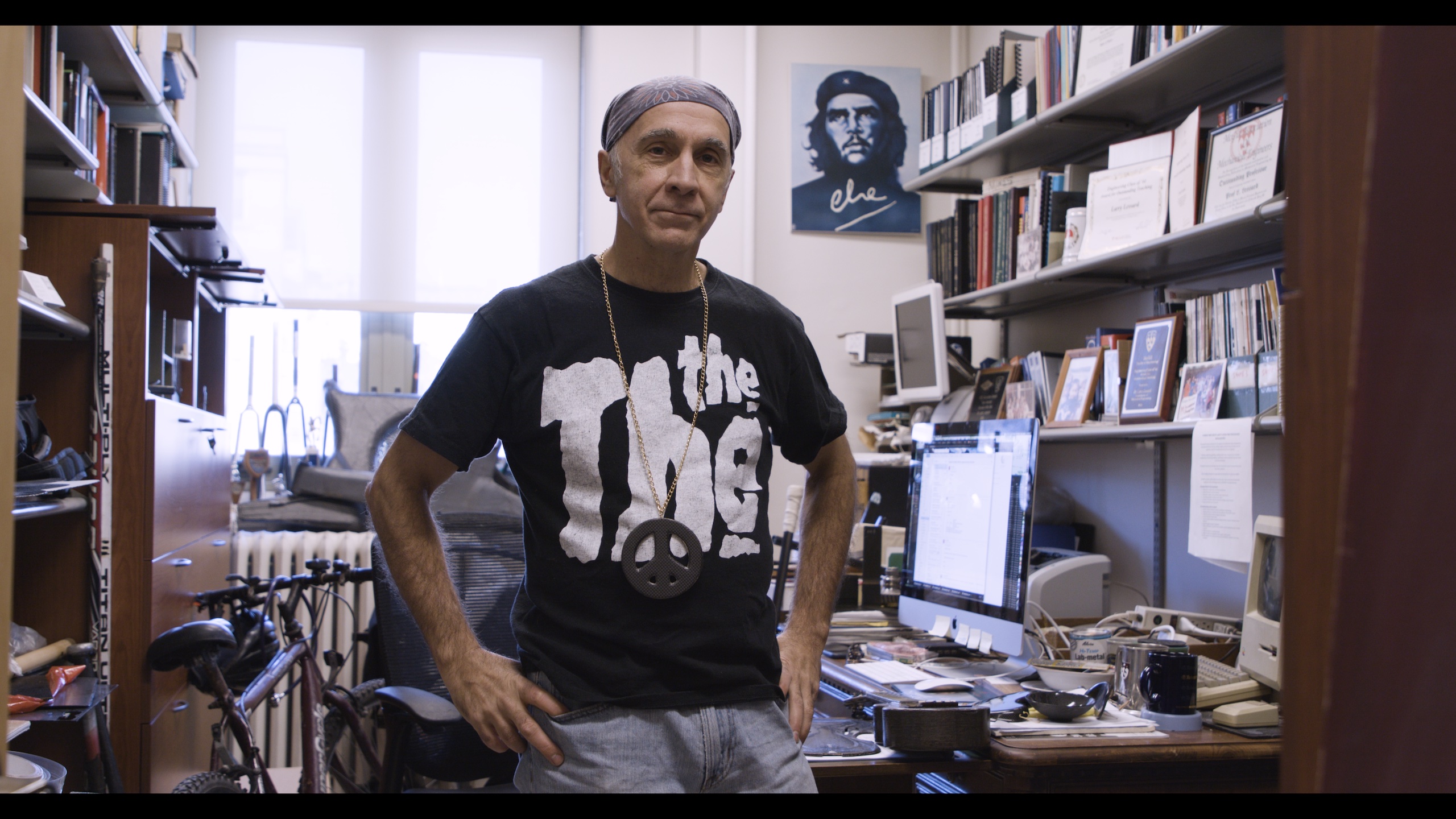 Lessard has been teaching in the Department of Mechanical Engineering for 33 years. His research is focussed on recycling and reusing composite materials such as fibreglass and carbon fibre.
"When I was doing my PhD I was taught that we were going to save the world by making airplanes lighter. I was sold on this," he says. "Today carbon fibre has made airplanes significantly lighter and more efficient. But in the end what did it do? It made all sorts of different flight paths economical. So, they just built more and more planes because they are more economical to fly. In the end, we probably caused more pollution than less… So, I switched all my research towards recycling and sustainable uses of these materials."
Recycling advanced materials can be challenging – often coming down to cost benefit.
"Some of these materials are not easy to recycle because they are fibres that are often embedded in a toxic resin. They are meant to be very stable so they don't degrade very well over time," says Lessard.
"Carbon fibre is valuable enough so that they recycle it. But fibreglass tends is not valuable enough to recycle so there's a big fibreglass waste problem in the world," he continues. "People who build windmills don't want this black mark if they're just throwing away tons of fibreglass. So, one of the areas that I am focussing on is how to improve recycling for the wind turbine industry."
During his cycling tour, Lessard plans on visiting 20-30 universities to meet with some of the world's top investigators to present his work and other McGill sustainability initiatives. He will also visit a number of wind turbine companies to discuss his research.
New country, new challenge
As a 62-year-old with arthritic knees, Lessard knew that the window for this type of adventure was getting smaller. "I've kept myself fit over the years but this will definitely be a challenge – physically and mentally," he says. "Some universities are close to each other so I'll get a short day of riding. But there will be other days that will be 100 – 120-kilometre days. Those will be tougher."
He notes that some terrain – including Turkey, Iran, Georgia and Azerbaijan – are not biker-friendly. "It's a lot of winding roads and hills and mountains," he says. "The key will be to get through these countries before winter."
In Tehran, Iran, Lessard will take a brief respite from the saddle when he flies over India, Pakistan and Bangladesh – "just too dangerous for cyclists" – to take up his ride again in Thailand.
"Going through Thailand, Cambodia, Vietnam and Laos is going to be really hot and humid," he says. "And in Japan, the challenge will be the traffic and narrow roads."
From there, all that will remain the "leisurely" 5,000+ kilometre ride across Canada from Vancouver to Montreal. Once Lessard traverses the Rockies, he says the biggest obstacle will be "boredom and mosquitoes. It will be long stretches without a turn and maybe I won't see anything but wheat for a week."
Documentary in the making
Lessard will be filming the whole trip as part of a documentary of his adventure. "I have a GoPro on my bike to film while I'm moving and I have a better camera to do interviews with people," he says. "I'd love to interview Greta Thunberg but she is very much in demand."
But, as he notes, making a film is expensive. To get there, he will need people's help. He is asking people to donate money through GoFundMe. All the fundraising will go towards funding the making of the documentary film.
In the end, he hopes that the documentary is both educational and entertaining. "It is important to have fun while you learn," he says. "In my labs, I include a lot of projects that students like to do. I try to keep my research – and my life – as fun as possible.
You can follow Larry Lessard on his Travel Blog, on YouTube and on Instagram. To donate to the making of the documentary, visit his GoFundMe page.
learn more about Larry Lessard's bike journey by watching the video below.