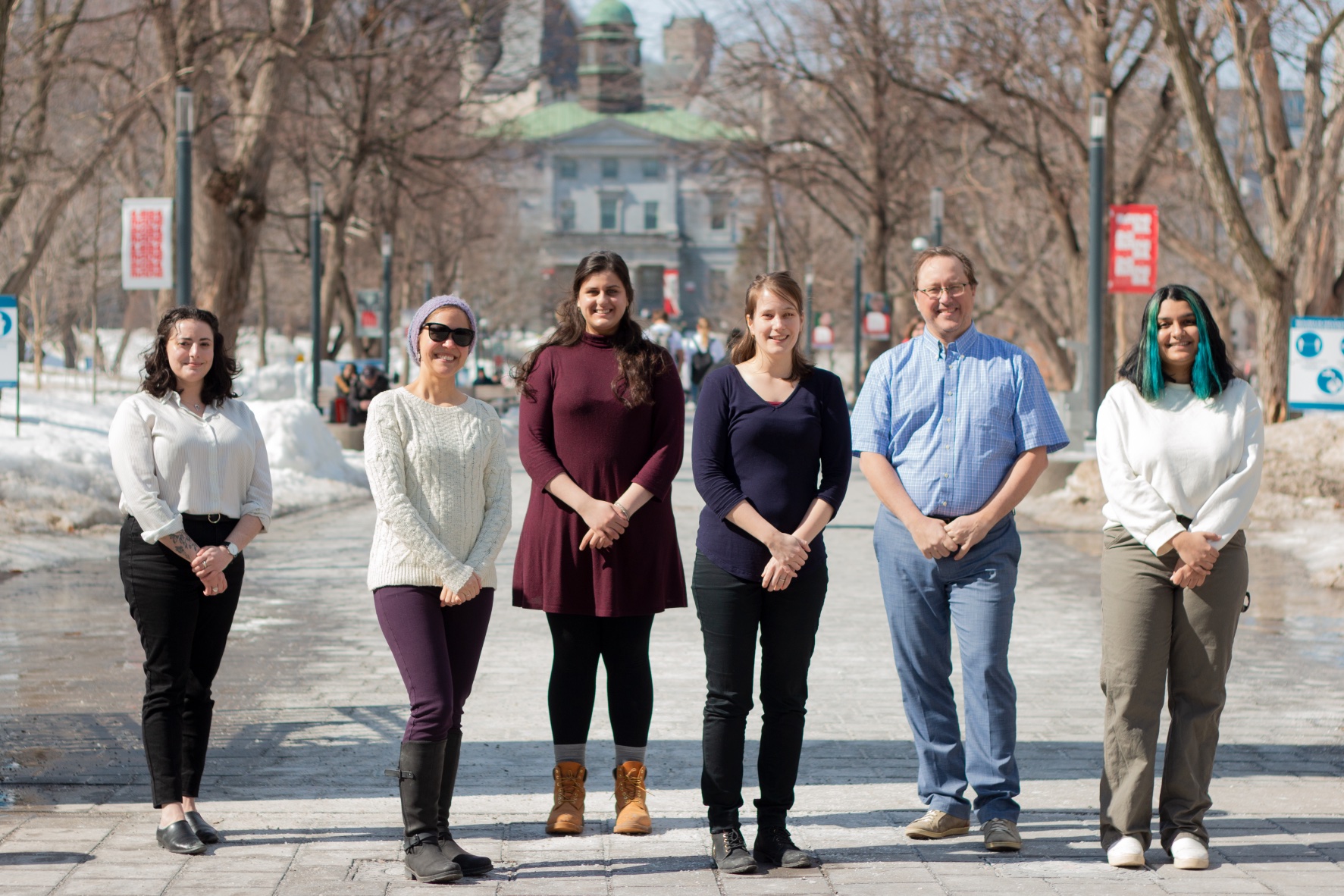 The McGill Sustainable Workplace Certification has been recognized with a Quality and Productivity Award, Canadian Association of University Business Officers announced Monday.
CAUBO is a non-profit professional organization representing the chief administrative and financial officers at over 100 universities and affiliated colleges in Canada.
Since 1987, CAUBO's Quality and Productivity Awards have recognized "effective and innovative practices that enable excellence in the management of risk, and human, financial, IT and physical resources on our Canadian campuses." The Sustainable Workplace Certification program was recognized "as a strong enabler of excellence in optimizing technology," CAUBO explained.
"We cannot build a culture of sustainability without an engaged campus community. We are proud to see the efforts of McGillians across the University recognized with this award," said Francois Miller, Executive Director of Sustainability at McGill University.
COVID redesign
Since the program's launch in 2017, more than 42 teams have received certification, seeing over 550 community members embed sustainable practices into their daily lives. Over the COVID-19 pandemic, the program was redesigned to accommodate remote and hybrid work models, encouraging McGillians to bring their sustainable habits beyond the Roddick Gates.
"One of the most frequent pieces of feedback we receive from program participants is that they feel empowered to continue growing their commitment to sustainability beyond the certification," said Shona Watt, Sustainability Manager. "The Office of Sustainability is happy to play such an important role in kickstarting the sustainability journeys of many individuals on campus."
CAUBO Quality and Productivity award winners are evaluated for their transferability, their innovation, and the impact of their initiatives.
The Sustainable Workplace Certification is unique in its largely self-guided approach that encourages both top-down and bottom-up engagement. To get involved, teams appoint a Sustainable Workplace Ambassador who must attend a training with the McGill Office of Sustainability. From there, the team's Ambassador walks their colleagues through a series of actions that progress through four levels, from Bronze to Platinum. Teams move at their own pace and work together to implement changes for their context.
"One of the most exciting things we see from the Sustainable Workplace Certification is that the drive to get involved can come from both the bottom-up and the top-down," said Watt. "We have seen individual staff member mobilize their offices after attending a one-off workshop, while other units have embedded the certification program into their annual unit objectives."
Creating sustainable workplaces for all
While the gains from adopting sustainable habits are clear – from limiting paper usage to reducing costs by choosing reusable options – most participants cite the social benefits of participating in the Sustainable Workplace Certification as their favourite parts of the program, such as prioritizing team bonding and lunch breaks, or learning more about accessibility and equity initiatives at McGill. Several other institutions have "green" checklists, but McGill is among the first to include concrete social responsibility actions to promote wellness, inclusivity, efficiency, and connectedness.
The program equally supports the McGill community's desire to be involved in sustainability on campus. According to the 2021 Sustainability Survey, 93 percent of staff said they believe that it is important that the University has a strong commitment to sustainability, while 80 percent of staff said they believe that their actions have an impact on the University's sustainability performance.
Learn more about the Sustainable Workplace Certification and how you can get started.