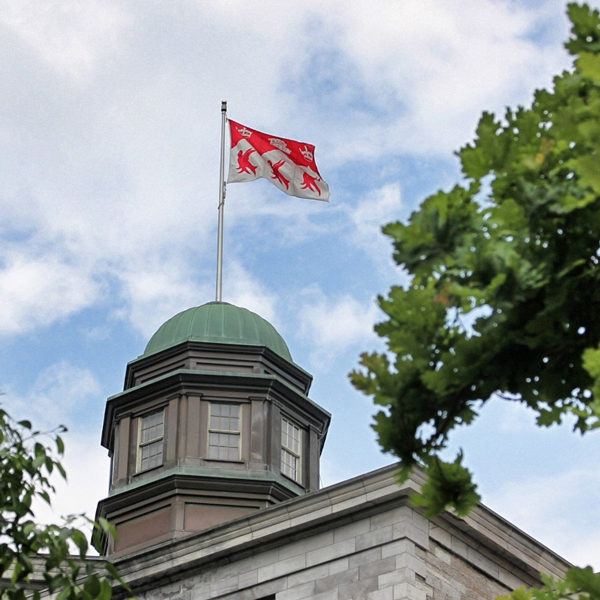 By McGill Reporter Staff
For the fourth year in a row, McGill's Budget Book has earned the Distinguished Budget Presentation Award from the Government Finance Officers Association (GFOA), for its effectiveness not just as a financial plan, but also as a communications vehicle, policy document and operations guide.
"Ever since we were informed of a study by CIRANO (Center for Interuniversity Research and Analysis of Organizations) that indicated McGill's budget document was of very high quality in comparison to our peers, we began submitting our presentation to the association of government financial officers for review," said Provost Anthony C. Masi. "For the last four years our Budget Book has been recognized with that organization's award for distinguished presentation. McGill's Budget Book FY2015 was our best submission to date because it not only met expectations on all required criteria, but also on all the recommended criteria.
"The person who made the most notable contributions to this superior effort was Real Del Degan, the Interim Director of McGill Office of the Budget. He applied his strong analytic skills and fine attention to detail to ensure that McGill's Budget Book reflected a tight coordination of assumptions, planning, implementation, fiscal responsibility, and realistic projections," Masi said. "Real did a great job last year, putting in place a very solid framework for building McGill's budgets going forward. I look forward to working with him on Budget Book FY2016 which should be as successful as this year's effort."
The GFOA praised McGill's Budget Book for its "understandability and usability," and for providing a thorough executive summary that offers "a high-level review for the casual reader."