The McGill Book Fair is a feast for the eyes, intellect and soul. But this colourful and beloved event on the McGill and Montreal calendar is coming to an end after this year's edition, which runs from Oct. 16–18.
The Book Fair was launched in 1971 by the McGill Women's Alumnae Association, and the Women's Associates of McGill (the wives of McGill professors, now disbanded). Each year, tens of thousands of donated books, LPs, CDs, DVDS and sheet music find new homes during the iconic sale, with proceeds funding three annual student bursaries: The Jane B. Hood Bursary in English Literature, in memory of the longest serving (30+ years) Coordinator; the 2009 McGill Book Fair Bursary in Music (for undergrads in the Schulich School of Music); and the McGill Book Fair Bursary (for an undergraduate student). In all, the Book Fair has raised almost $2 million to support McGill students.
"My Book Fair bursary really helped me through," says Deanna Duxbury, (BA Arts '18). "I was working to pay my way, and my Book Fair bursary was so helpful. The Book Fair makes me want to give back."
50,000 books sold
About 100 volunteers and student employees sell approximately 50,000 books at each sale, at an average price of $3.00/book. Some of the volunteers, lovingly called the Book Fairies, have been helping out for decades.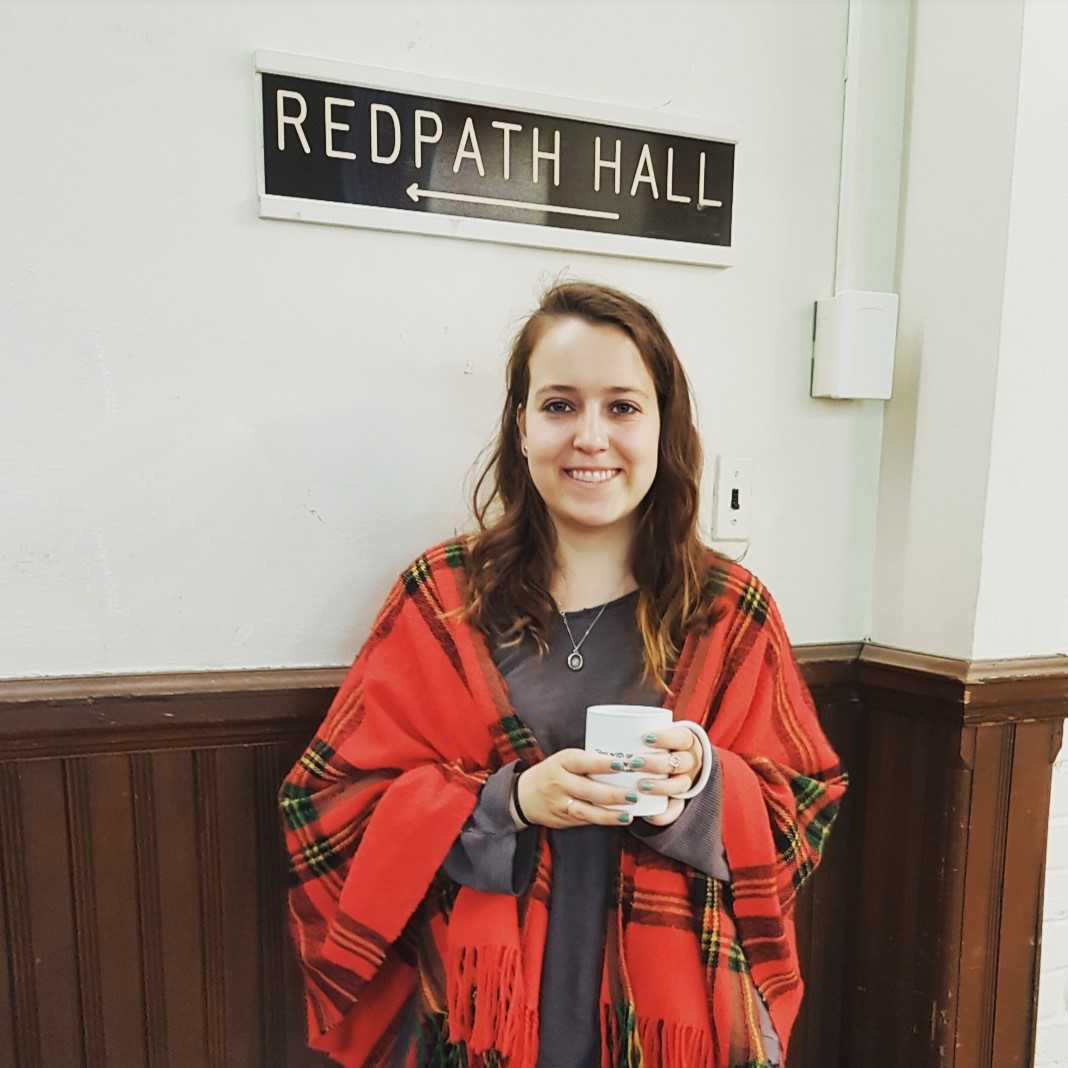 "The Book Fair is a colossal undertaking led by some of McGill's most steadfast volunteers, largely women," says Gabrielle Korn, Managing Director, Alumni Relations and Annual Giving. "Their gift of time, year after year, has provided a legacy just shy of $2 million in support for our students, in addition to delighting book enthusiasts."
Donations are dropped off year-round at Redpath, and half a dozen dépôts off campus. They are triaged, cleaned and sorted into 36 categories. Damaged or marked up, but usable, books are offered free to passersby. Many a McGillian's day has been made by a find in the Book Fair giveaway bin on Redpath terrace.
What's left goes to Renaissance Montreal. The Book Fair is an exercise in sustainability and recycling, right down to the bags in which donations are made, that customers then use to carry home their finds.
Saving the best for last
"It's almost a full-time job for the two of us to run the Fair," says Susan Smith Woodruff (BA'68), co-coordinator along with Anne Johnston Williams (BSc '69). "Costs are rising. And our home in Redpath Hall won't be available to us next year, because of renovations."
"It is sad for us," says co-coordinator Anne Johnston Williams.  "We love the Book Fair, and the people we work with. We get really touching thank you notes from bursary recipients. We're hoping our last Fair will be our best."
"The Book Fair is steeped in history and community," says Book Fair student coordinator Maddy Pawlowski. "It gives me a sense of home and family on campus."
And while it looks like this could be the Book Fair's epilogue, there is hope that more chapters will be written. "The end of the Book Fair would mark the end of an era," says Korn. "Wouldn't it be nice if the next generation of book lovers could find a way to reengineer the Fair, with a reduced workload and fewer expenses, and the benefits of bursaries?"
McGill Book Fair runs from October 16–18, at Redpath Hall. Hours: 1–9 p.m. on Tuesday, Oct. 16; 10–8 p.m. on Wednesday, Oct. 17; and 10–6 p.m. Thursday, Oct. 18.
For more information, go to the Book Fair FB page or send an email to bookfair.alumni@mcgill.ca.