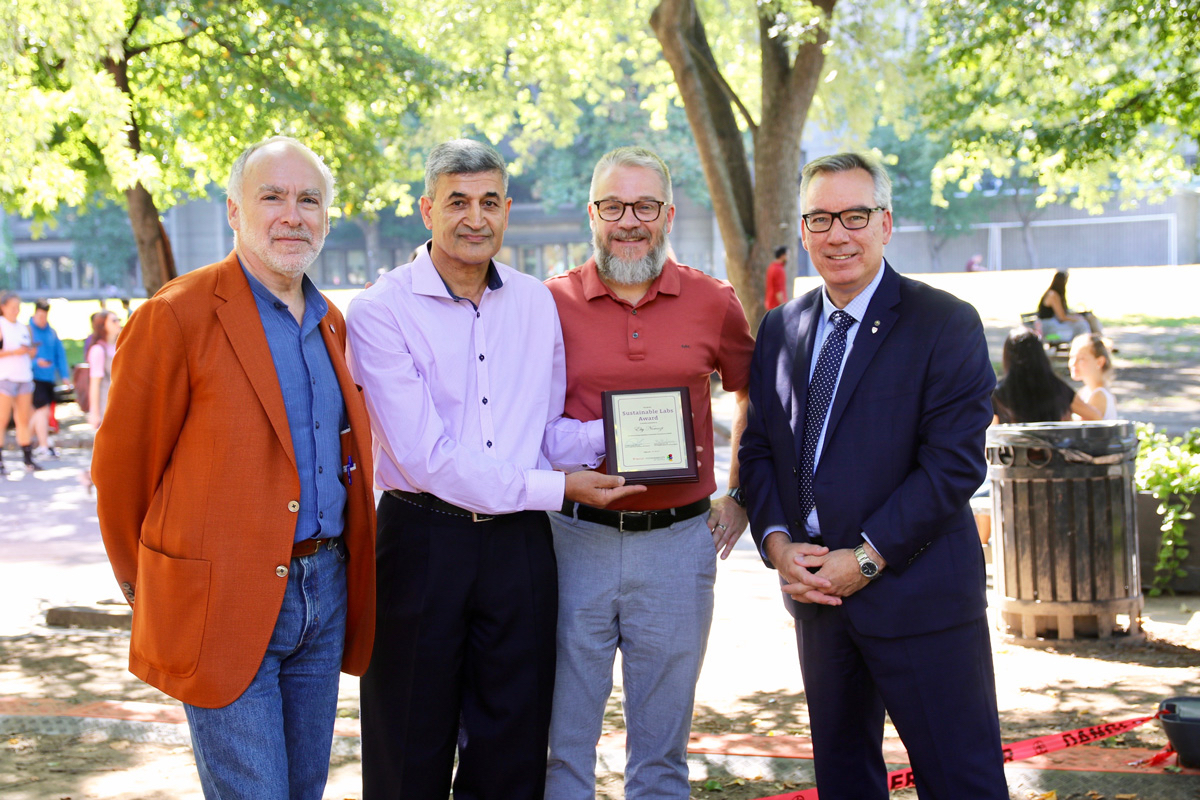 As a professional chemist who studied food engineering and food chemistry, Ebrahim Noroozi got interested in occupational safety early on in his career.
"Involvement with hazardous materials was part of my training. That perked up my interest to get more involved," he said in an interview with the McGill Reporter in 2009. He had already given many talks and workshops on safety at the time, in particular in his native Iran.
Aligned with occupational health and safety goals
A lab coordinator/supervisor at the Department of Food Science and Agricultural Chemistry since 1987, Noroozi has received several accolades for his commitment to the promotion of safety at McGill and for his many volunteer activities toward the same goal outside the University.
Last month, he was made the inaugural recipient of the Sustainable Labs Award. No small achievement, when you consider that McGill has close to 800 research labs,
"It demonstrates that the activities of our lab are not only aligned with occupational health and safety goals but also with McGill's Vision 2020 Climate and Sustainability Action Plan 2017-2020," Noroozi said. "It is also a recognition of the leading role the Department of Food Science and Agricultural Chemistry has been playing within the Faculty of Agricultural and Environmental Sciences and the University as a whole."
Making labs more sustainable
An initiative from the Sustainable Labs Working Group and co-sponsored by the Vice-Principal (Administration and Finance) and the Vice-Principal (Research and Innovation), the Sustainable Labs Award recognizes efforts made by members of McGill laboratories to make their labs more sustainable by integrating environmental, social and economic considerations into the way they work.  The new award is a follow-up to the publication in 2017 of the McGill Sustainable Labs Guide.
In addition to getting high marks on the Environmental Health and Safety (EHS) inspection report, the award-winning lab impressed the review committee with its many other achievements. These include efforts to replace hazardous chemicals with safer substitutes; an environmentally-friendly purchasing policy for chemicals, sanitary products, and equipment; optimizing the use of cold rooms and freezers; ensuring proper use and maintenance of fume hoods and other equipment; and implementing proper waste and recycling practices.
More details on the winning submission are available here and more information on the review process of the Sustainable Labs Award is available on this page.