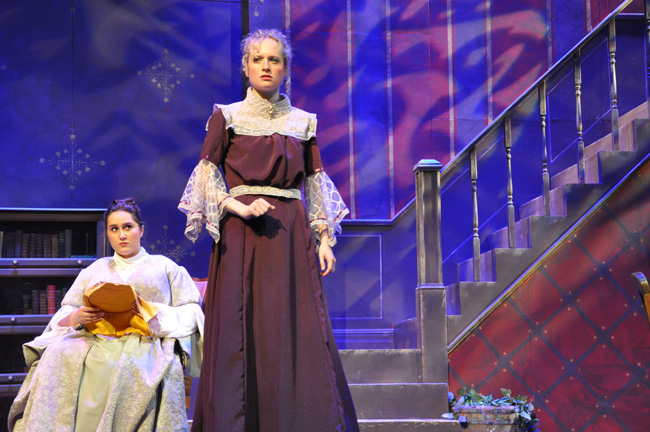 The Department of English Drama & Theatre Program invites the public to its production of Sharon Pollock's sensational murder mystery, Blood Relations. Pollock's Governor General's award-winning drama explores the notorious true story of Lizzie Borden.
On August 4, 1892, Abigail and Andrew Borden were found brutally murdered by multiple hatchet blows to their heads. Their daughter, Lizzie Borden, was tried for the crimes but was never convicted. One night, ten years later, she decided to let her closest friend finally learn the truth about what happened that fateful day…
Performances: Wednesday, April 4 to Friday, April 6, and Wednesday, April 11 to Friday, April 13, 7:30 p.m. $12 General Admission. Box Office: (514) 398-6070 or publicity.english@mcgill.ca. Purchase your tickets in advance by clicking "purchase tickets" online.