Dr. Claudio Cuello, Professor and inaugural Charles E. Frosst/Merck endowed Chair in Pharmacology at the Faculty of Medicine is among a group of 48 leading biomedical and health scientists whose work is being recognized with election to the prestigious British Academy of Medical Sciences, announced on May 10.  The new Fellows have been elected for their outstanding contributions to biomedical and health science, leading research discoveries, and translating developments into benefits for patients and the wider society. The new Fellows will be formally inducted during a ceremony on June 27.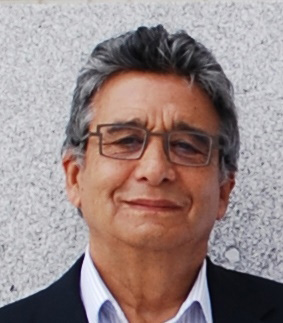 "The announcement of my election as Fellow of the British Academy of Medical Sciences has been a most gratifying one," says Dr. Cuello. "This honour has profound significance for me, as it recognizes decades of research which introduced new ideas and new methodologies in the Neurosciences, work which would not have been possible without the support I received from Cambridge and Oxford Universities and from McGill and foremost for the privilege of having worked with outstanding collaborators and equally outstanding trainees, both in Britain and in Canada."
Dr. Cuello was recruited to McGill from Oxford University to Chair the Department of Pharmacology and Therapeutics in 1985. He held this position, elected for three consecutive terms, from 1985 to the year 2000. During that period the Department experienced a major transformation. It was "modernized" and fully equipped. He recruited outstanding Professors and the Graduate Program grew from 12 to 80+ registered graduate students. The McGill Department of Pharmacology generates presently about 5 per cent of all the North America PhDs in the field. During his Chairmanship departmental publications rose from 30 to 100 annually, trebling their average journal impact.
At McGill, Dr. Cuello directs a vibrant and successful research group focused on unravelling the earliest biochemical-pathological events of the Alzheimer's pathology; searching for early biomarkers and novel  experimental therapies capable of arresting or reverting the early Alzheimer's pathology. His group recently made important contributions to the understanding of CNS trophic factor deregulation both in Alzheimer's disease and in Down syndrome. He is a Visiting Professor at Oxford University, an Adjunct Professor in Neuropharmacology at the Scripps Institute (La Jolla) and Toh Chin Chye Visiting Professorship in Molecular Biology & Medicine at the National University of Singapore.
He has made pioneering publications on dendritic release of neurotransmitters, the localization and role of central and peripheral neuropeptides, trophic factor-induced repair and synaptogenesis, novel applications of monoclonal antibodies in the neurosciences and the generation of novel transgenic models of the Alzheimer's-like amyloid pathology. He has co-discovered bi-specific monoclonal antibodies with Cesar Milstein (Nobel Laureate) and his contributions to the hybridoma technology have been highlighted in a 2013, MRC (UK), online exhibition: www.whatisbiotechnology.org/exhibitions/milstein/patents and in Laura Marks' book '"The Lock and Key" of Medicine: Monoclonal antibodies and their transformation of healthcare,' Yale University Press, NY, 2015.
Dr. Cuello has received numerous recognitions including the Estela A de Goytia Award of the Argentina Society for the Advancement of Science, the Robert Feulgen Award (Germany), the Iberdrola Visiting Professorship Award (Spain), the Grass Foundation Traveling Scientist Award, the Heinz Lehman Award and the Novartis Award of the Canadian Pharmacological Society. He has been made Honorary Professor of the Norman Bethune University (China) and of the Faculty of Pharmacy and Biochemistry, University of Buenos Aires (Argentina). He has been named Honorary Citizen of New Orleans (USA), invested as Doctor Honoris Causa at the Federal University of Ceara (Brazil), Foreign Member of the Real Academy of Medicine and Surgery, Murcia, Spain and of Honorary Doctor in Medicine of Kuopio University (Finland), Professor Honoris Causa of the Favaloro University, Argentina and recipient of the LSU (New Orleans) Chancellor's Award and Lecture for contributions to the Neuroscience. He is recipient of the 2015 "Raices" (Roots) Prize of the Argentine Ministry of Science and Technology for his international contributions.
He has authored over 400 scientific publications, with over 25,000 citations and has been named as a Highly Cited Neuroscientist by the Institute of Scientific Information in the United States. His current "H-index" is 88 with over 28,000 citations (Google Scholar).  He has given a number of "named" lectures in Europe and North America and he is frequently invited to give lectures at major international meetings. He has been inducted as Fellow of the Royal Society of Canada. His passage through science has been included in the Society for Neuroscience, (USA) series of "The History of Neuroscience in Autobiographies" (Academic Press, NY, 2000. ed. Larry R. Squire, Academic Press, NY, 2001). He has been recently (2011) inducted as an "Officer of the Order of Canada" by the Governor General of Canada for his contributions to the Neurosciences and Alzheimer's research.