Today's launch of the Charles R. Drew Graduate Fellowships was a celebration of both the past and future.
People from across Canada and the U.S. – including distinguished guests from academia, the health care sector and all levels of government – gathered to commemorate the remarkable life of Dr. Charles R. Drew, MdCM'33, the trailblazing surgeon, scientist and mentor to Black doctors. Dr. Drew's legacy will be honoured by the Fellowship that bears his name. That Fellowship will support the leaders of tomorrow by providing funding for graduates of Historically Black Colleges and Universities to pursue graduate work at McGill.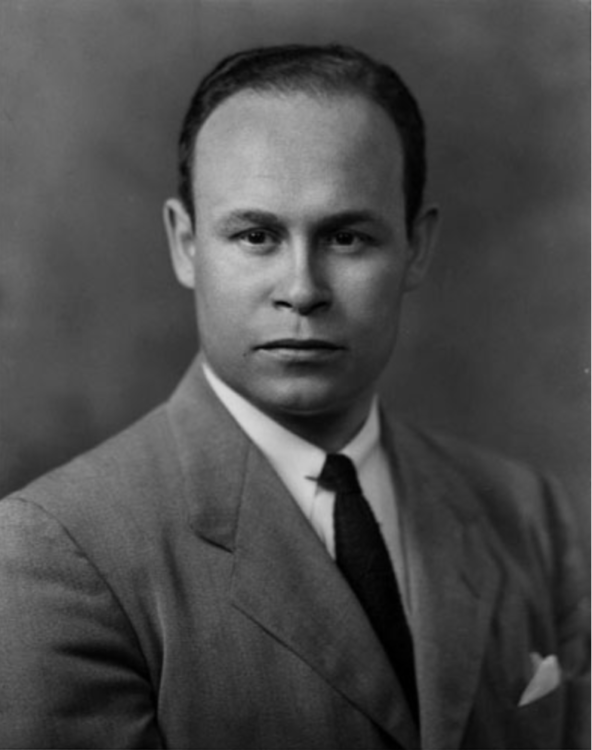 "We are fortunate to be joined by members of Dr. Drew's family, including his daughter Dr. Charlene Drew Jarvis who has been a key partner with us in the development of the Fellowships named in her father's honour and in this event today," said Provost Christopher Manfredi in his opening remarks as he welcomed people to the virtual event.
The Provost recounted the genesis of the Fellowships, which began as discussions with Dr. Wayne A.I. Frederick, President of Howard University, and Dr. Anthony K. Wutoh, Howard's Provost and Chief Academic Officer.
Dr. Frederick and Dr. Wutoh were joined at the launch by four Howard students— Joshua Cabral, Jarrett Jackson, Trisha Lal, and inaugural Fellowship holder Asia Blackman—who had the opportunity to ask Dr. Drew Jarvis questions about her father's life and legacy. Two McGill health sciences students, Craig Bryan and Lashanda Skerritt, also spoke with Dr. Drew Jarvis.
"This initiative is very meaningful to the McGill community as it advances the commitments set forth in our Action Plan to Address Anti-Black Racism," said Manfredi. "Through these Fellowships, McGill will be able to attract more talented Black students to its campuses and support them in their graduate school ambitions; build relationships with the network of Historically Black Colleges and Universities; and, of course, honour one of our most accomplished alumni, Dr. Charles Drew, and his enduring impact on society."
Father of Blood Banking
Dr. Drew earned the title "Father of Blood Banking" for his revolutionary work on the long-term preservation of blood plasma.
"Dr. Drew's research in the field of blood transfusion improved techniques for blood storage and lead to large scale blood banks early in World War II," said Dr. Nancy Robitaille, Vice-President, Transfusional Medicine at Héma-Québec at today's launch. "His techniques for the storage of blood components revolutionized the medical profession. His work was an important milestone in what has since become the blood system as we know it." Since 2012, Héma-Québec has partnered with black communities in Montreal on the annual Charles R. Drew Blood Drive, "a reminder that first and foremost the blood supplies belongs to all human beings."
In 1941, Dr. Drew resigned as assistant director of America's national blood banking program when the U.S. War Department insisted on the segregation of "black" and "white" blood. Drew decried the move as "indefensible." He later campaigned against regulations which barred black doctors from joining local chapters of the American Medical Association.
Calling Dr. Drew "one of the greatest scientists of the 20th century," Benoit Charette, Minister of the Environment and of the fight against climate change; and Minister responsible for the fight against racism, praised Dr. Drew for his outstanding scientific and social legacies.
"This excellent initiative is first and foremost a tribute to this renowned scientist, who is regarded as the creator of the blood bank, but also to his fight against racial segregation in connection with blood donations," said Charette. "The young generation of students and researchers whose academic and personal paths will be rewarded with these fellowships will undoubtedly view this remarkable personality as a model, and will pursue their masters or doctoral studies with determination and success."
Freedom to fulfill potential
An American, Drew came to McGill to study medicine when faced with the openly racist policies of many U.S. schools. The new-found freedom served as a catalyst for Drew's success.
"Despite the many systemic barriers of his time, Dr. Drew found at McGill an environment in which he could thrive," said Principal Suzanne Fortier. "At our University, he distinguished himself through his academic excellence in medicine, his growing curiosity in blood storage, and even through his remarkable athleticism in track and field, which broke records and led to many victories along the way.
"I think he understood that he needed to be at a welcoming place, and a place which would see his potential," said his daughter, Dr. Charlene Drew Jarvis in an earlier interview. "The McGill experience for him was quite an extraordinary one," Dr. Drew Jarvis said. "It made him the surgeon he was."
However, Drew faced other obstacles at McGill, notably a lack of funds. During today's launch, Dr. Drew Jarvis read from her father's journal. In one entry, down to his final dollar, Drew goes to a local pawn shop to sell personal belongings, wondering if he will have enough money to eat. "Why do I go on like I am, living harder than I ever did? I don't know. I only know I must," he wrote. "That is truly a measure of the man."
But, thanks to the support of a few individuals and the Rosenwald Foundation, Drew was able to complete his studies and embark upon his remarkable career. "Such is the success of a man who was helped by things like the Fellowship, which is given to Asia [Blackman]. In the name of Charles Richard Drew," said Dr. Drew Jarvis.
Toward a more equitable world
Asia Blackman is the inaugural recipient of the Charles R. Drew Graduate Fellowship. Speaking with the Reporter, Blackman emphasized how honoured she is to be the recipient of the inaugural Charles R. Drew Graduate Fellowship. "To even have my name under something associated with his legacy is humbling and I intend to work hard and align my professional and personal life with his values of excellence and hard work," said Blackman, who is coming from Howard University to begin her Masters in Epidemiology at McGill in the fall.
"The Dr. Drew Graduate Fellowship is a crucial step in creating more avenues for graduate students of colour," Blackman told the Reporter. "Often, structural inequality works by denying groups of people the same access to resources the wider population can appreciate. This Fellowship indicates McGill understands that there is work to be done to ensure students of colour are not only proportionally represented, but seen. It is always significant when well-respected, renowned institutions like McGill acknowledge social issues, because it is critical that we actively work toward creating a more equitable world."
"Our aim is to replicate these kinds of opportunities for promising Black students from Historically Black Colleges and Universities – to spotlight their excellence and nurture their path into academia or other sectors," said Principal Fortier.
Watch the video tribute to Dr. Charles R. Drew: