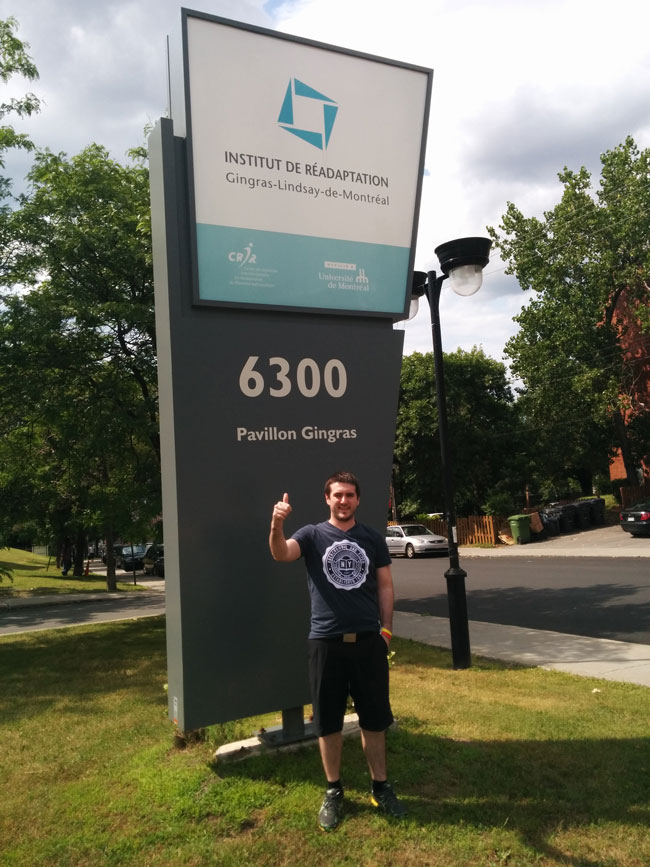 By James Martin
On May 1, 2014, Mathieu Allard was critically injured while working on campus. This past May, almost a year to the day after the accident, he returned to work. Allard's miraculous recovery is a testament to his exceptional spirit, and the unwavering dedication of his family, friends and the medical teams that saved his life.
The 27-old McGill electrician was working on some smoke detectors when he fell out of an external service door on the second floor of the Ferrier Building. Allard plunged 10 metres to the pavement. He sustained a serious head injury. The fall also broke his pelvis, left ankle, right wrist, and entire left arm. He was rushed to the Montreal General Hospital; a trauma team later performed an intubation and tracheostomy. Critically injured, Allard remained in a coma.
Megan Smith Morin, Allard's fiancée, was at his bedside the whole time. Smith Morin is an occupational therapist at the Montreal Children's Hospital; she works in the Neonatal intensive care unit, where she evaluates neurodevelopment as well as feeding skills in infants. Although traumatic brain injuries are not her professional domain – "And maybe that's a good thing," she says, remembering how scary it was to watch Mathieu fight for his life – she still drew upon her occupational therapist training. "I would do range of motion, stretching and working on his hands and legs," she remembers. "I would put on familiar music so he would be reminded of good times from the past." Allard woke up after three weeks.
"Being on the other side has given me a different perspective," says Smith Morin, who sometimes teaches at McGill's School of Physical and Occupational Therapy. "I got to see what the families that I work with are going through. There are just so many emotions."
Allard required multiple surgeries to repair his battered body, and fluid needed to be drained from his skull in order to relieve intracranial pressure. Allard and Smith Morin have high praise for the care he received from nurses, doctors and staff, starting with trauma and emergency, and going right through to orthopedics, plastic surgery and rehabilitation – including the teams led by doctors Greg Berry, Jehane Dagher, Dan Deckelbaum, Mirko Gilardino, Paul Martineau and Joe Nemeth.
"Mathieu wouldn't have had a functional right hand if it wasn't for Dr. Martineau," she says, citing just one example of the excellent care he received.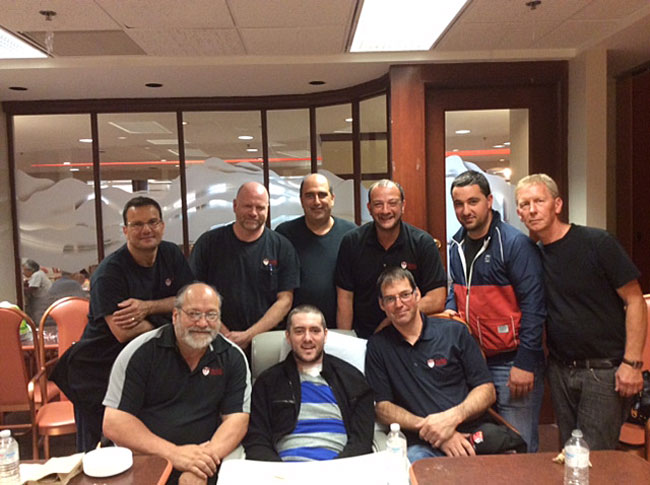 That care was not limited to medical professionals. Smith Morin recalls in particular how one of Mathieu's co-workers, Alain Dubé, came to visit Allard in the hospital every day, "and on the few days he couldn't come, he would phone. Throughout everything, Mathieu was so well-supported by everyone at McGill, and the CSST has been wonderful."
Allard was at the hospital until mid-June, when he transferred to Institut de réadaptation Gingras-Lindsay-de-Montréal as an in-patient. Through every stage of his recovery, Smith Morin recalls, "he stayed so positive. He has never once said 'Why me?' or 'This is too hard.' On the first day he was allowed to stand, he started to walk. Mathieu is a driven person."
Allard became well enough to come home on weekends, initially with the help of a wheelchair and eventually on foot. On July 30, 2014, after three intense months of surgeries and grueling rehabilitation, Mathieu Allard came home for good.
Despite still needing some help doing some of the simple daily tasks that we take for granted, like showering or cutting food, Allard was ecstatic.
"It was great to finally sleep in my own bed," he remembers. "It was a mission just to get into bed, but it was still great."
This past May, Allard came back to McGill as part of a CSST stage, a kind of in-the-field therapy focused on regaining workplace skills. Soon he will begin making a progressive return to full-time work.
Allard says he is often asked what he's learned from his accident. "I've realized how important it is to enjoy every moment of life," he answers. "To laugh, have fun, make great memories and spend time with the people I love."
"I'm feeling good," adds Allard, who continues to be followed by the Montreal General Hospital's Dr. Dagher as an out-patient, "and I'm very happy to be back."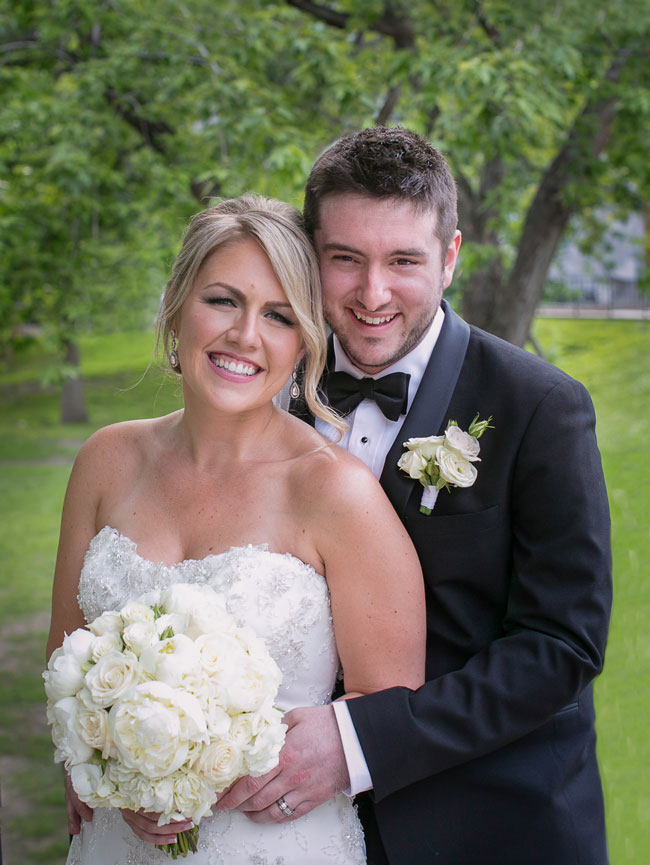 Allard's colleagues share those feelings. "We're very happy Mathieu was not only able to return to McGill, but to return to his job as an electrician," says Associate Vice-Principal (Facilities Management and Ancillary Services) Robert Couvrette. "Everyone is happy to see him improving every day."
This past summer, a few weeks after his initial return to McGill, Allard made an extra-special weekend visit to campus: On July 4, 2015, he and Smith Morin were married at the Birks Chapel. The happy couple held their reception at the Faculty Club.
"Mathieu is a remarkable person," she says. "Not everyone can fall 35 feet and survive. As one of his doctors said, 'There is much more than medicine going on here.'"