A pair of McGill researchers have earned two of the three major awards handed out by the World Cultural Council (WCC).
As announced earlier today, McGill astrophysicist Victoria Kaspi is winner of the 2022 Albert Einstein World Award of Science; while Education professor Claudia Mitchell took the 2022 José Vasconcelos World Award of Education.
The WCC's third major award, the 2022 Leonardo da Vinci World Award of Arts, went to architect and educator J. Meejin Yoon from Cornell University.
"In my capacity as President of the World Cultural Council, I am delighted to learn about the three outstanding individuals that our jury has selected for this year's WCC awards," said Sir Fraser Stoddart, President of the World Cultural Council. "Each winner, in their own discipline, has made remarkable contributions to knowledge and culture. Their outstanding accomplishments embody service to humankind which is an important element of our awards. I congratulate them as well as the special recognition recipients."
"These awards are an amazing validation of the dedication, creativity, and tenacity of two of McGill's most accomplished researchers," said Martha Crago, Vice-Principal, Research and Innovation. "Professor Kaspi has fundamentally advanced our understanding of neutron stars and stellar objects. Professor Mitchell has made a difference in the lives of many girls and women through her commitment to community-driven scholarship. I could not be prouder of their accomplishments."
Kaspi touted for "seminal and ground-breaking work"
Victoria Kaspi is the Lorne Trottier Chair in Astrophysics and Cosmology, and Distinguished James McGill Chair, and Director of the McGill Space Institute. She is a world leader in the study of neutron stars. Her research group has produced many of the most exciting results in this field and puts Canada at the cutting-edge of astrophysics. More recently she has turned to the study of a new astrophysical puzzle, the Fast Radio Burst (FRB), coming from far outside our galaxy. She leads the CHIME Fast Radio Burst Project which, using the CHIME telescope has discovered more FRBs than all other radio telescopes combined.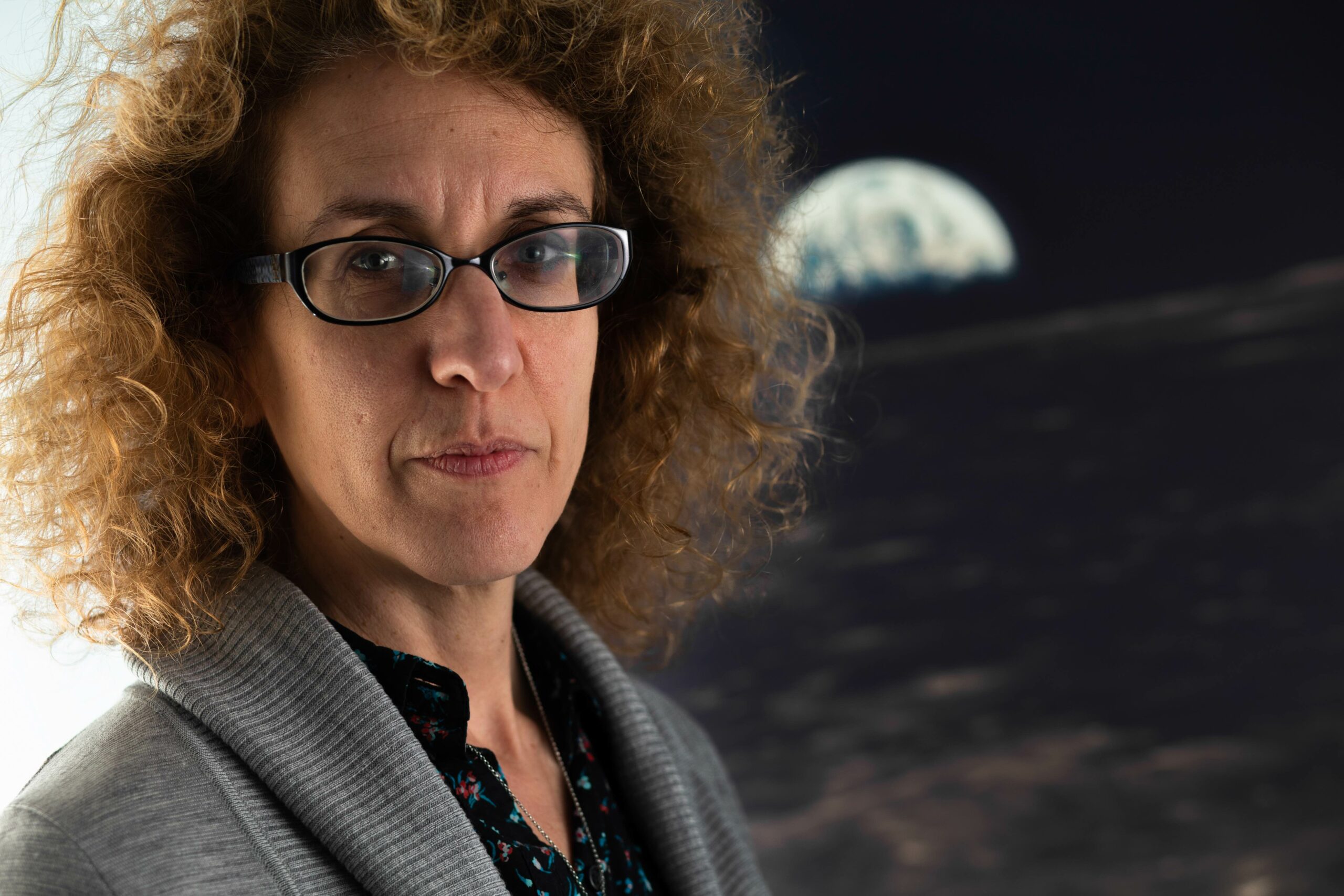 Kaspi was selected as the winner of the Albert Einstein World Award of Science by the WCC's Interdisciplinary Committee, which is composed of world-renowned scientists, among them several Nobel laureates. The award recognizes scientific and technological research and development, taking into special consideration research which has brought true benefit and wellbeing to mankind.
In its press release, the WCC said Kapsi was selected "in recognition of her fundamental contributions to our understanding of the most extreme form of stars known in our universe the 'magnetars,' neutron stars having the highest magnetic fields known in the Universe. Her work connecting their X-ray flaring behaviour to their timing properties has been fundamental to understanding the cause of the flares and the key differences in the structure and evolution of the magnetospheres of magnetars compared to those of 'ordinary' neutron stars.
"The WCC acknowledges Professor Kaspi's seminal and ground-breaking work involving dense stellar objects," read the citation. "Her work has had a major impact on astronomy, especially regarding the physics of neutron stars which is an important piece to understanding the content of our universe."
The WCC also highlighted Kaspi's impact as a teacher, role model and science communicator.
"A true mentor, Kaspi has the ability to guide future leaders and be a recognized ambassador in science and a valued role model for young researchers, said the citation. "Professor Kaspi is also recognized for her ability to convey her work to the general public. She is often quoted in the popular press and has participated in television and video work and is a recognized ambassador of science as well as a valued role model for women in science."
"I am truly surprised and deeply honoured to be recognized for so prestigious a prize from the World Cultural Council," said Kaspi. "I am particularly thrilled and proud to be recognized for mentorship of students and postdocs – the next generation of scientists. It is among the most rewarding and fun aspects of my job."
Mitchell praised for transforming lives of thousands of marginalized young people
Claudia Mitchell is a Distinguished James McGill Professor in the Department of Integrated studies with the Faculty of Education. Much of Mitchell's work has focused on the development of schools, colleges, universities and communities in rural settings. In addition to furthering capacity building in education in general, she has paid special attention to the prevention of HIV and gender-based violence, working particularly in South Africa, but also in Rwanda, Kenya, Ethiopia and Russia, among other countries. Mitchell is an Honorary Professor in the School of Education at the University of KwaZulu-Natal in Durban, South Africa, where she established the Centre for Visual Methodologies for Social Change.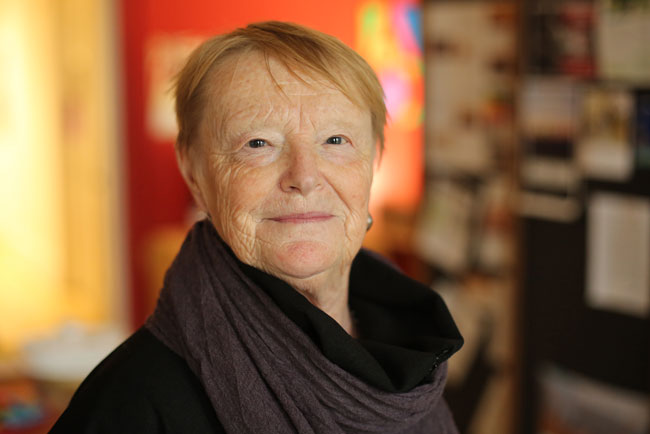 Mitchell was named winner of the 2022 José Vasconcelos World Award of Education by a jury comprised of the WCC's Interdisciplinary Committee and a group of distinguished educators. The award honours educators who have had a significantly positive influence on the quality and reach of teaching and learning in our society.
"The prize is awarded for [Mitchell's] life commitment to education as an inspiring teacher and passionate advocate for youth, especially transforming lives of thousands of young people, from marginalized backgrounds," said the WCC's press release. "Professor Mitchell's work and passion mirror the dedication of José Vasconcelos whose life work was to bring education to those most disadvantaged. The Jury especially appreciated Professor Mitchell's pledge for tackling difficult social issues which has had a profound, lasting impact on the wellbeing and self-esteem of girls in many nations and for her remarkable capability to run innovative and adaptive projects and to do academic teaching and research.
"Prof. Mitchell is known for her generosity and patience as a mentor and supervisor, including students in large-scale projects, creating communities of scholars and weaving networks of collaboration both nationally and internationally. She encourages those around her to be both caring and engaged while also staying critical and seeking to advance the conditions for social change."
"I am so honoured to receive this prestigious award and its recognition of the significance of the participation of young people, especially girls and young women, as central to social change," said Mitchell. "I would like to acknowledge the creativity of my amazing doctoral students in the Participatory Cultures Lab at McGill University, along with the support of colleagues in the Faculty of Education. I continue to be inspired by my exceptional colleagues at the Centre for Visual Methodologies at the University of the KwaZulu-Natal and their commitment to engaging rural communities."
The Award Ceremony will be hosted by the University of Coimbra, Portugal on November 30.
Read the full World Cultural Council citations